About

the Competition
The Lowell Milken Institute-Sandler Prize for New Entrepreneurs is a business plan competition for teams of UCLA students with a total of $100,000 in prizes.
Each team consists of two to six members and must include a current UCLA School of Law 3L student in good standing or a 2017 UCLA School of Law graduate. This competition is for any Team that has developed a Startup Business that the Team has already started to build or intends to build within the next 12 months. A Startup Business is any proposed business or existing business, for profit, not-for profit, or public benefit. The Startup Business must be a new, independent venture in seed or startup stages.
To Participate
More information on the 2018-2019 competition coming soon.
2017-2018 Winners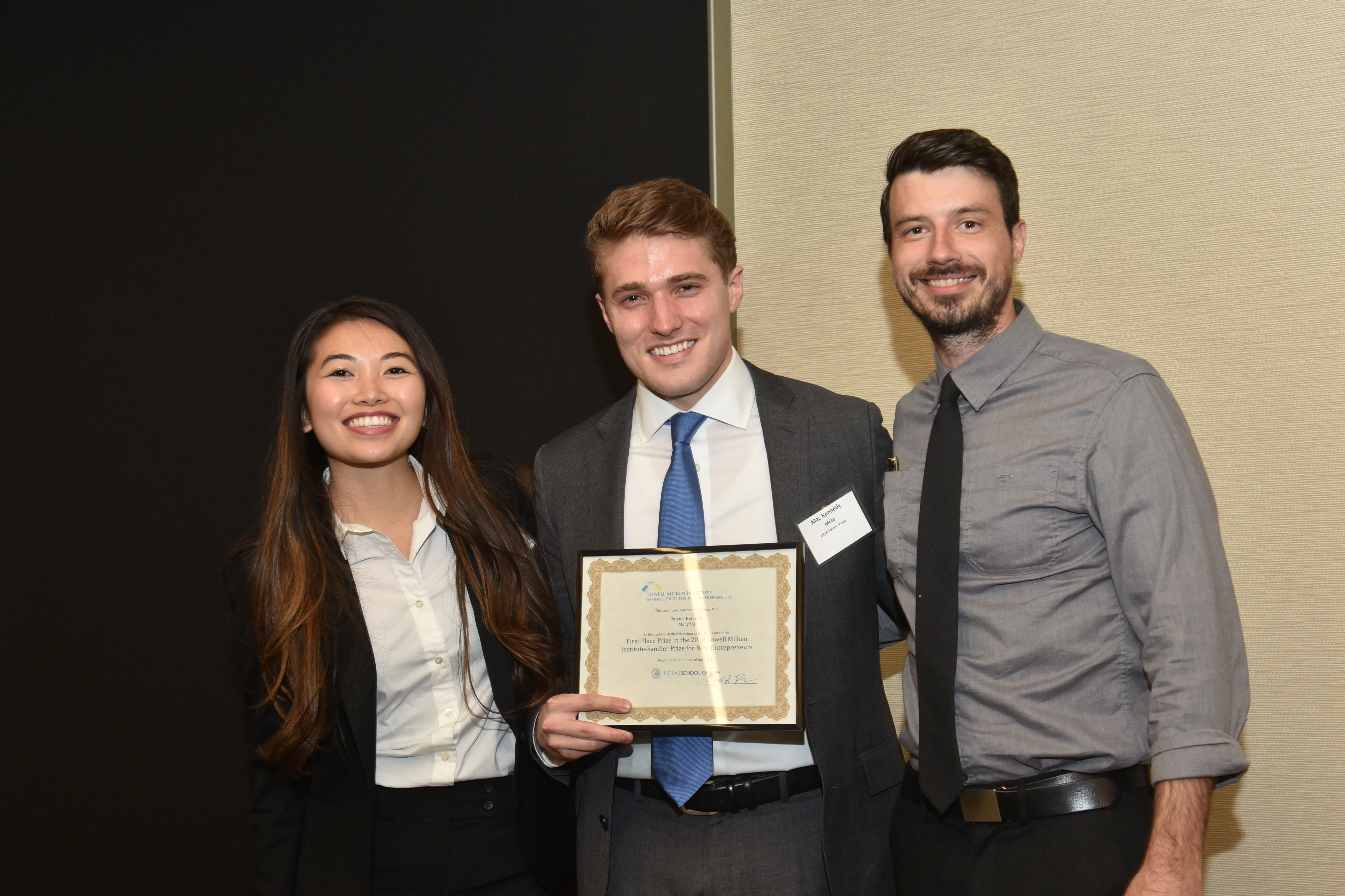 First Place – Mote
Mote is a fleet vehicle carbon capture company committed to capturing the CO2 emissions of buses, more than 99.9% of which run on fossil fuels, until their decades-away electrification.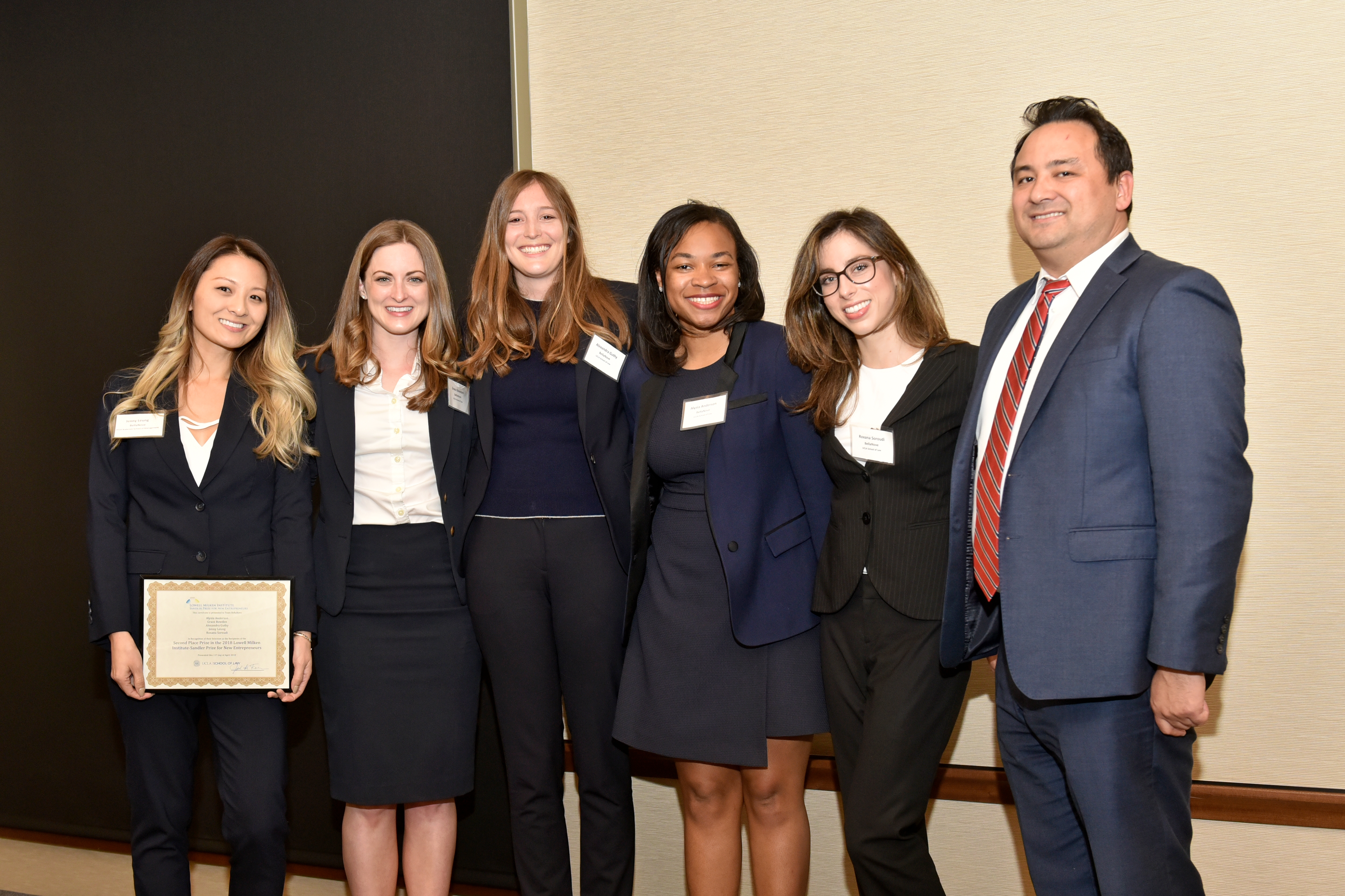 Second Place – BellaNové
BellaNové is a membership-based maternity-wear rental service offering its customers the flexibility they need in a pregnancy wardrobe and the efficiency they need in the shopping experience.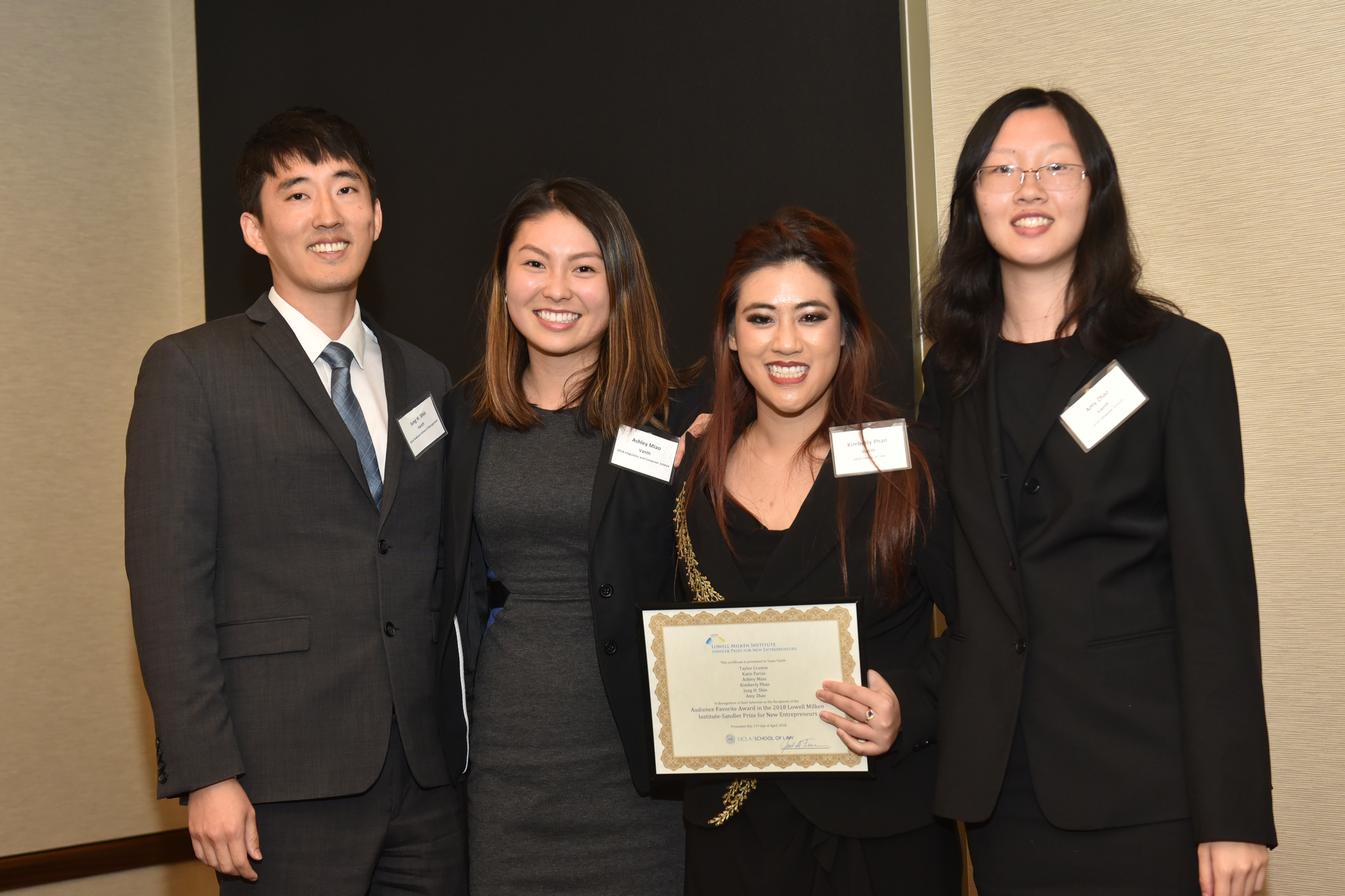 Audience Favorite – Vanth
Vanth is a made-to-measure clothing platform with the goal of empowering and enabling seamstresses and tailors to earn fair, living wages and create sustainable, self-sufficient communities.

Read more about all the teams that made it to the 2017-2018 Final Round.
Mailing List
Sign up for our mailing list to receive updates about the 2018-19 competition and competition-related events.