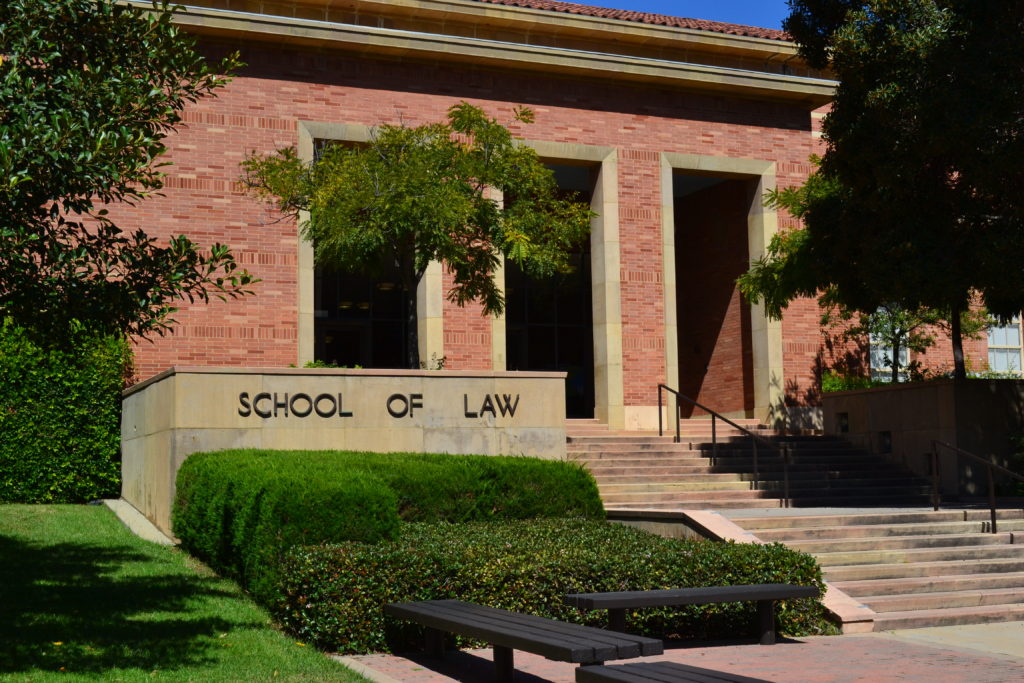 May 24, 2022
Professor Lynn LoPucki was cited in Reuters on a bankruptcy lawyer's hourly rate.
May 19, 2022
Professor Steven Bank was quoted in LA Times and Law360 on US Soccer's Equal Pay Agreement for both genders.
May 2, 2022
Professor James Park spoke with Bloomberg Law about the arrest of Bill Hwang.
April 29, 2022
Professor Steve Bank spoke with the Los Angeles Times about investing in women's soccer.
April 18, 2022
Professor James Park was quoted in the Wall St. Journal about Elon Musk's SEC battle.
March 30, 2022
New scholarship from Professor Jill Horwitz was a lead feature in the journal Health Affairs this month. The new article, "Hospital Service Offerings Still Differ Substantially By Ownership Type," is an update of research Horwitz began fifteen years ago on the medical services provided by nonprofit hospitals compared to similar for-profit hospitals, and the potential effects of these outcomes for patients and the public purse. The work was also the subject of Horwitz's appearance on the "A Health Podyssey" the podcast hosted by Health Affairs editor-in-chief Alan Weil. Read more about Professor Horwitz's scholarship.
March 22, 2022
Lowell Milken Institute advisory board member Michelle Banks is featured in a recent UCLA School of Law Alumni Spotlight.
March 16, 2022
Professor Steve Bank wrote an op-ed for ESPN on the US women's national team players' equal pay settlement.
February 28, 2022
Congratulations to UCLA Law students Rachel Berman, Kaitlyn Hittelman, and Matthew Snyder for their spectacular performances at the 30th Annual Duberstein Bankruptcy Moot Court Competition. The UCLA Law team placed 2nd in the overall competition and received the Outstanding Brief award!

The Duberstein competiton is widely recognized as one of the preeminent moot court competitions. The competition promotes and recognizes the finest oral and written advocacy on significant issues in bankruptcy practice.

February 17, 2022
Sixteen members of the UCLA School of Law faculty have been recognized as leaders of legal scholarship based on the impact of their research and writing. The total is a new high for UCLA Law.

The scholarly impact rankings are tabulated and published by University of Chicago Law School professor Brian Leiter. He derives his rankings based on data, including citations of work by tenured faculty members at law schools nationwide, that Gregory Sisk at the University of St. Thomas School of Law compiles every three years. The latest data set covers the years 2016-2020.

Leiter ranks entire law school faculties by their collective scholarly impact, and he compiles 26 lists of individual professors' impacts within their areas of legal specialty. These are the UCLA Law faculty members who were among the most-cited scholars in their fields of expertise:

Stephen Bainbridge, Corporate & Securities Law
Stuart Banner, Legal History
Devon Carbado, Criminal Law & Procedure and Critical Theories
Kimberlé Crenshaw, Critical Theories
Scott Cummings, Legal Ethics
Ingrid Eagly, Immigration Law
Cheryl Harris, Critical Theories
Jerry Kang, Critical Theories
Russell Korobkin, Law & Economics
Lynn LoPucki, Commercial Law
Jennifer Mnookin, Evidence Law
Hiroshi Motomura, Immigration Law
Kal Raustiala, International Law & Security
Seana Shiffrin, Law and Philosophy
Eugene Volokh, Constitutional Law

Across all disciplines, the 10 most-cited UCLA Law professors were Bainbridge, Carbado, Crenshaw, Eagly, Kang, Korobkin, Motomura, Raustiala, Volokh, and Adam Winkler.

Released in 2021, the triennial Sisk rankings place the entire UCLA Law faculty at No. 11 on the list of the law schools with the highest scholarly impact and at No. 10 when calculating the school's median scholarly impact. UCLA Law is also one of the only schools to enjoy a scholarly impact ranking that is well above its placement in the annual U.S. News & World Report ranking of the nation's best law schools.