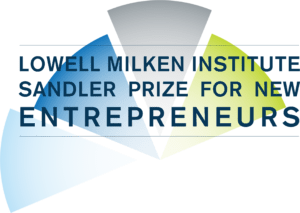 The Final Round of the Lowell Milken Institute-Sandler Prize for New Entrepreneurs is a public competition in which the final seven teams submit videos presenting their ventures. Winners will be announced Tuesday, April 21.
Visit the main Final Round Event page to learn about the finalists!
It is sponsored by Fenwick & West LLP, Lowell Milken Institute for Business Law and Policy and UCLA School of Law.