Does 'Two and Twenty' Have A Future?
Incentives play a crucial role in Private Equity and Hedge Funds. Investors are looking for high returns at a time when many private funds are struggling to beat conventional indices. Regardless, the traditional "Two and Twenty" compensation structure allows many fund managers to still earn substantial revenues even when performance is inconsistent or lags lower-cost public market options. Many frustrated investors are re-examining the assumptions that underpin compensations structures that include both an annual management fee (regardless of results) and an explicit performance fee (which can produce eye-watering sums when investors make substantial allocations).
Institutional investors need access to proven managers who have demonstrated the skills and judgment necessary to earn high returns. Conversely, generous fee structures can degrade otherwise high returns earned by managers.
What should be done to ensure that interests are sufficiently aligned fund limited partners and fund general partners to ensure that each sides gets the full benefits of the bargain they wish to make? Is there room for an increased role by the Securities and Exchange Commission to police fee structures in private funds?
Keynote Speaker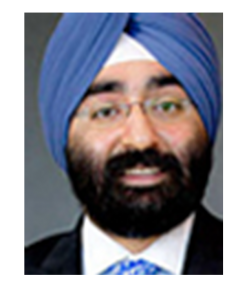 Jagdeep Bachher, Chief Investment Officer of the UC Regents
Jagdeep Singh Bachher is responsible for managing the UC pension, endowment, short-term, and total-return investment pools which total almost $100 billion. He reports directly to the Board of Regents on investment matters and the chief financial officer on administrative issues related to managing a group of more than 60 investment professionals and staff. 
The Panelists  
Eva Ciko Carman, Partner, Ropes & Gray, LLP
Robert S. De Leon, General Counsel and CCO, Rimrock Capital Management, LLC
Edmond Fong, Managing Director, Hedge Funds & Strategic Opportunities, University of California, Office of the CIO
Elizabeth P. Gray, Partner, Willkie Farr & Gallagher, LLP
Shifat Hasan, Associate Portfolio Manager, CalSTRS
Wulf Kaal, Director, Private Investment Fund Institute, University of St. Thomas School of Law
Sara Kalin, Asst. Regional Director, Asset Management Unit, SEC
Jonathan P. Koerner, Partner, Albourne Partners
Reena Lalji, General Counsel, Wilshire Associates Inc.
Sanije Perrett, Founding Partner and President, Arena Capital Advisors
Judith Posnikoff, Managing Director, Co-Founder, PAAMCO
Conference Agenda: May 18, 2017
Check back soon for the Conference Agenda.
Directions and Parking
The 2017 Private Fund Conference will be held at:
UCLA School of Law
385 Charles E. Young Drive East
Los Angeles, CA 90095-1476
For directions, please refer to the UCLA Campus map. It identifies directions to UCLA School of Law and relevant parking locations.
We recommend that you allow 15 minutes for parking.
Other parking options can be found on our website.
Lodging Information:
Hilgard House Hotel

927 Hilgard Avenue

Los Angeles, CA 90024

Reservations: 800-826-3934

(t) (310) 208-3945

(f) (310) 208-1972

www.hilgardhouse.com
W Hotel

930 Hilgard Ave.

Los Angeles, CA 90024

(t) (310) 208-8765

(f) (310) 824-0355

www.wlosangeles.com 
MCLE Credits Will Be Available.
This event is sponsored by Lowell Milken Institute for Business Law and Policy and UCLA School of Law. For more information, please contact   lowellmilkeninstitute@law.ucla.edu.