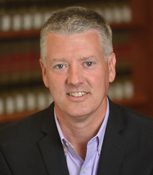 The Downtown Los Angeles Bruins and the UCLA Law School's Lowell Milken Institute held this lively discussion on the implication of changes to the Internal Revenue Code with Barrall Family Professor of Tax Law and Policy at the UCLA School of Law, Kirk Stark.
Professor Stark, a leading expert on the complexity of the current tax system, provided knowledgeable insights on how proposed changes will affect taxpayers.
UCLA School of Law is a State Bar of California approved MCLE provider. Attendance at this event qualified for 1 hour of general MCLE credit.
Event Video:
[youtube height="400" width="600"]https://www.youtube.com/watch?v=Y6N9ozH4h94[/youtube]
MCLE Materials:
An Analysis of Donald Trump's Revised Tax Plan