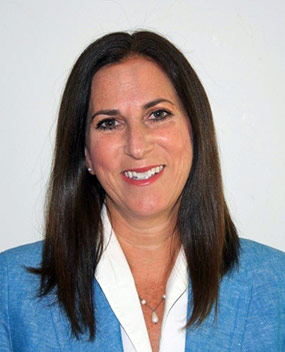 Sarah Garland is considered an industry specialist in affordable housing finance. As Senior Vice President for PNC Bank, Ms. Garland is responsible for the FHA Production as well as Fannie Mae and Freddie Mac Affordable Multifamily Production. Prior to joining PNC, she served as Fannie Mae's national director of multifamily affordable housing since 2005. Ms. Garland was responsible for the production and management of all multifamily affordable products such as tax-exempt bonds, low-income housing tax credit transactions and affordable housing preservation transactions, and was instrumental in providing the executive oversight and management in fostering and growing Fannie Mae's affordable lender relationships.
Sarah Garland's lecture focused on how modern affordable housing developments are financed, with a particular emphasis on debt financing. Drawing upon her experience at PNC Bank and Fannie Mae, she examined how institutional sources of financing are combined with various sources of "gap financing" to bring sophisticated mixed-income, mixed-use developments to fruition.  The lecture drew on illustrative examples and will be accessible to those with no prior exposure to affordable housing finance.
The UCLA Distinguished Speaker Series in Affordable Housing brings leading industry experts and scholars to UCLA to engage students on the critical issues related to urban housing markets, and housing policy and sustainability, particularly the housing needs and outcomes of low-income and workforce households. Leading business practitioners and policymakers discuss the current trends in affordable housing development and preservation in Southern California. Lecture topics include: affordable housing finance and development in California in the wake of the dissolution of redevelopment agencies, community economic development, transit-oriented development, permanent supportive housing, green building and approaches to creating more sustainable neighborhoods in Los Angeles.
The lecture series is jointly sponsored by the Howard and Irene Levine Program in Housing and Social Responsibility at the UCLA Ziman Center for Real Estate, and the Lowell Milken Institute for Business Law and Policy at UCLA School of Law.