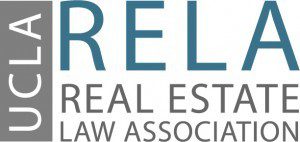 The Real Estate Law Association and the Lowell Milken Institute for Business Law and Policy presented this event featuring five successful associates, who shared their experiences about what it is like to be a real estate lawyer during the first few years of practice.
Many law students are undecided about which career path is best for them. This panel was a great, low-pressure environment for students to ask the questions they might be too scared to ask elsewhere about real estate law.
Who:
Tiffany Taubman, Latham & Watkins
Josh Loeb, Sklar Kirsh
Michael Vann, Skadden
Amir Sadr, Cox, Castle, Nicholson
Steve Serna, Paul Hastings
UCLA School of Law students can RSVP for this event via MyLaw.