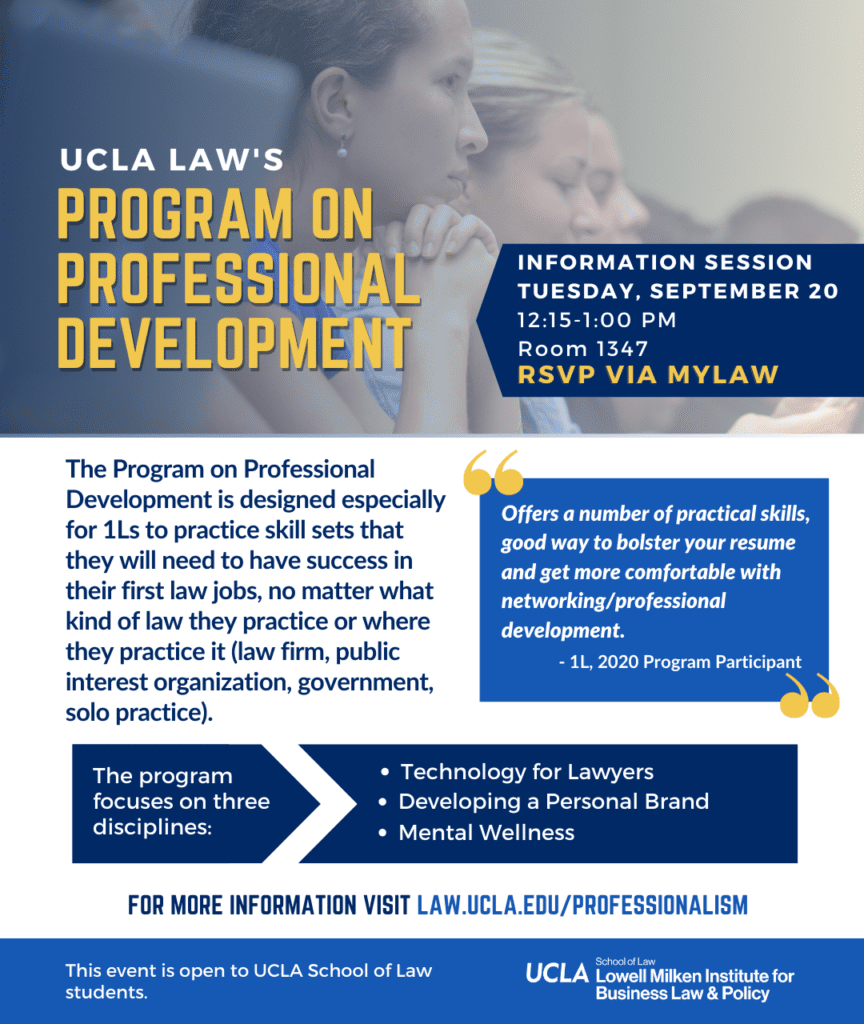 ​The Program on Professional Development is designed especially for 1Ls to practice skill sets that they will need to have success in their first law jobs, no matter what kind of law they practice or where they practice it (law firm, public interest organization, government, solo practice).
The program focuses on three disciplines:
- Technology for Lawyers
- Developing a Personal Brand
- Mental Wellness
For more information on the program, or to register, visit our website.
Attendees to the event can pick up boxed lunches to-go after the event. Please RSVP via MyLaw if you are planning to attend the event in-person.
This event is open to all UCLA School of Law students.