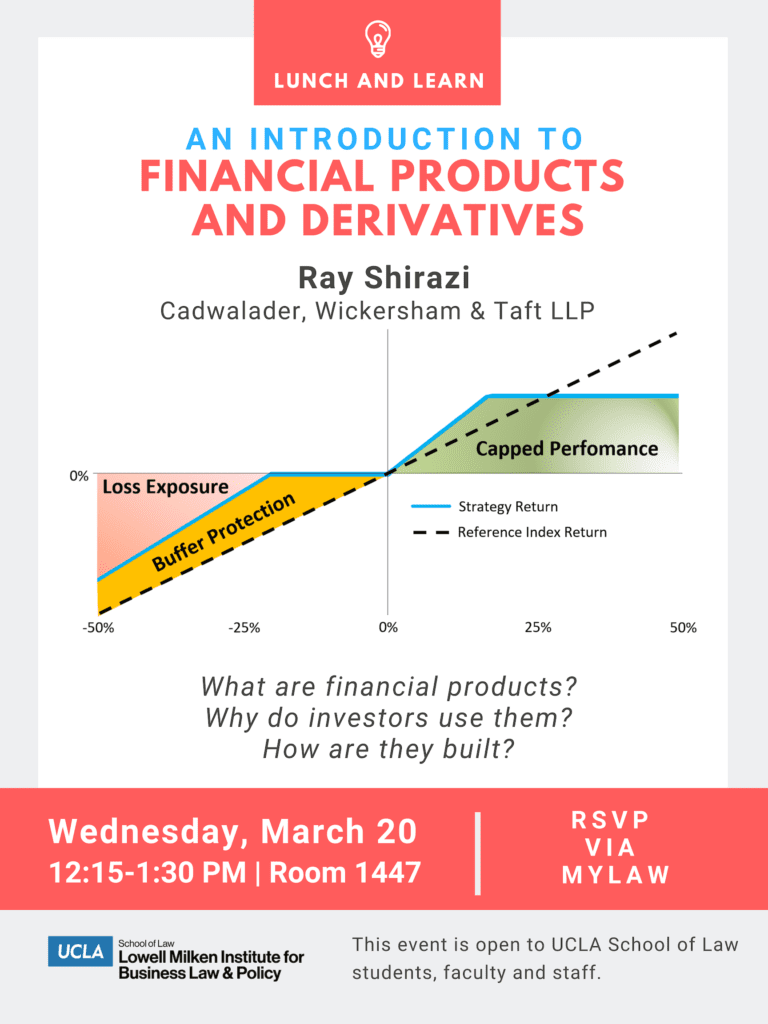 The language and structure of high finance can be intimidating, this session will demystify the legal work supporting the financial markets. Ray Shirazi, UCLA Law alumni and Cadwalader partner, has built his career representing Wall Street and will give students an introduction that provides a foundation for any business practice.
Please RSVP via MyLaw.
This event is open to UCLA School of Law students, faculty and staff.