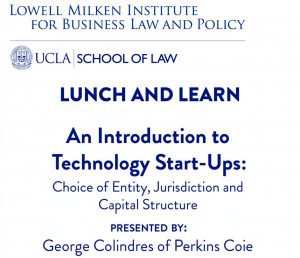 George Colindres, a partner at Perkins Coie, walked students through the steps and decision making process for forming a start-up.
Mr. Colindres explained the considerations which go into choosing an entity form, selecting a formation jurisdiction and capitalization of a new entity.
He also gave students insights into obtaining funding and the various types of funding available to start-ups.