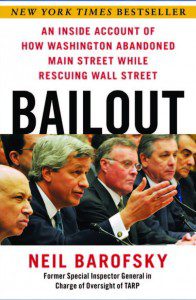 The Business Law Breakfast Series offers a discussion of current issues in business law brought to you by the Lowell Milken Institute for Business Law and Policy at UCLA School of Law.
There is no cost for the program.
One hour of California CLE credit available.
___________________________________________________

Agenda: 7:30 am to 7:45 am – Registration and Breakfast
7:45 am to 8:00 am – Introduction
8:00 am to 9:00 am – Program
Speaker Neil Barofsky served as the Special Inspector General for the Troubled Assets Relief Program ("SIGTARP") during the financial crisis. Currently an adjunct professor at NYU Law School, Mr. Barofsky has been very critical of the administration's handling of the bailout and overall reform efforts, and his recent book, "
Bailout: An Inside Account of How Washington Abandoned Main Street While Rescuing Wall Street
", has received considerable attention. Noting that "the future of our economy continues to be dictated by seemingly endless dysfunction in Washington," Mr. Barofsky discussed what he learned from his time as SIGTARP, including his conclusion that the government mishandled the most recent crisis and that "captured politicians and watered down regulatory reform have helped sow the seeds for the next one." Mr. Barofsky offered his views on how we got where we are and what we need to do to keep history from repeating itself.