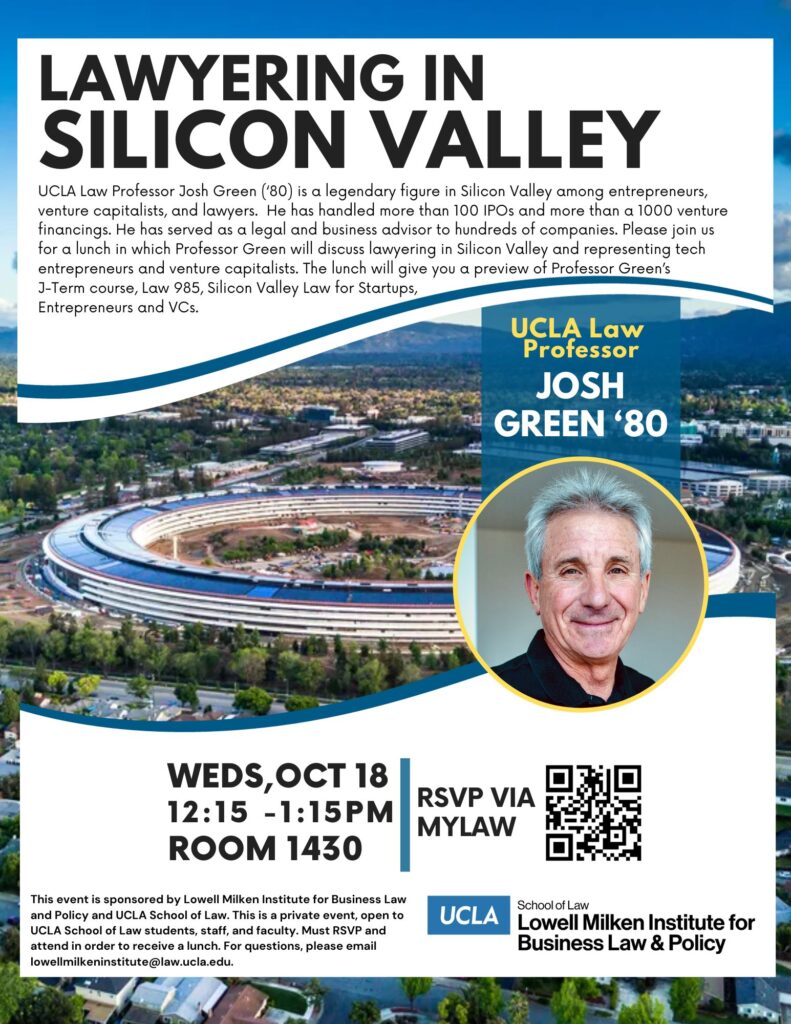 UCLA Law Professor Josh Green ('80) is a legendary figure in Silicon Valley among entrepreneurs, venture capitalists, and lawyers. He has handled more than 100 IPOs and more than a 1000 venture financings. He has served as a legal and business advisor to hundreds of companies. Please join us for a lunch in which Professor Green will discuss lawyering in Silicon Valley and representing tech entrepreneurs and venture capitalists. The lunch will give you a preview of Professor Green's J-Term course, Law 985, Silicon Valley Law for Startups, Entrepreneurs and VCs.
RSVP via MyLaw. Must RSVP by 5:00pm on Friday, October 13 and attend full event in order to receive a lunch.
This event is sponsored by Lowell Milken Institute for Business Law and Policy and UCLA School of Law. This is a private event, open to UCLA School of Law students, staff, and faculty. For questions, please email lowellmilkeninstitute@law.ucla.edu.