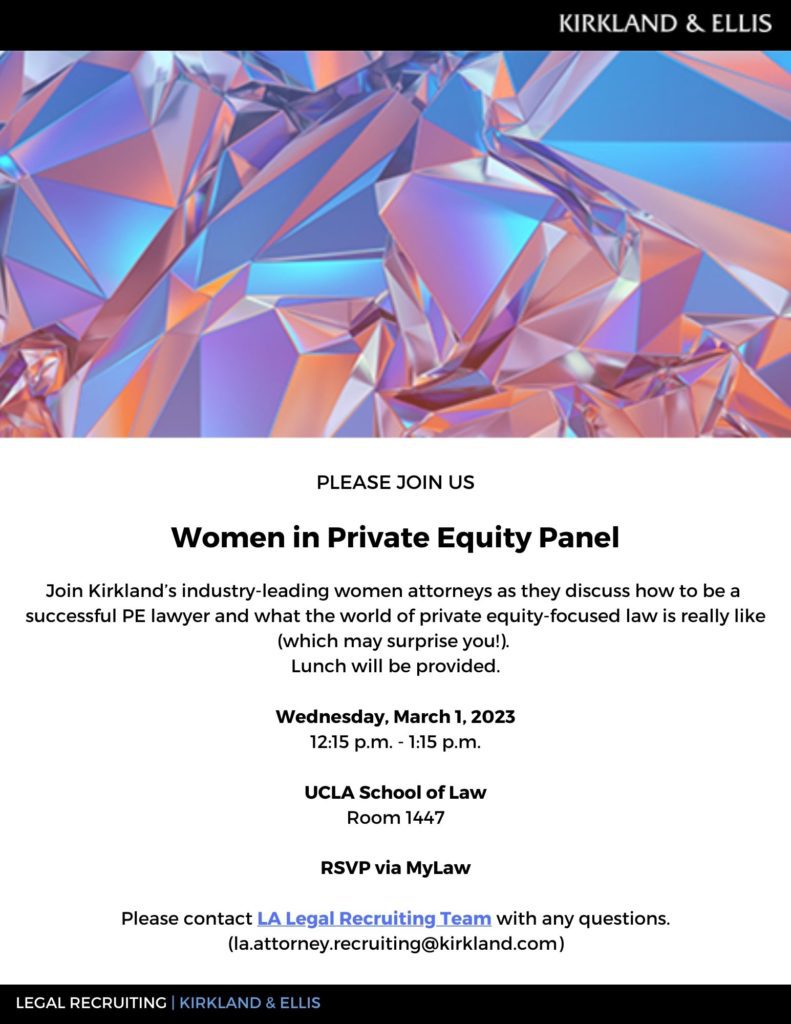 Join Kirkland's industry-leading women attorneys as they discuss how to be a successful PE lawyer and what the world of private equity-focused law is really like (which may surprise you!).
Lunch will be available for pickup after the event for students who RSVP by Friday, Februray 24, 2023 at 11:59pm and attend the full event. Please note that lunch is not guaranteed for any RSVPs received after Friday, February 24 at 11:59 pm. ​​

​Please contact LA Legal Recruiting Team with any questions.