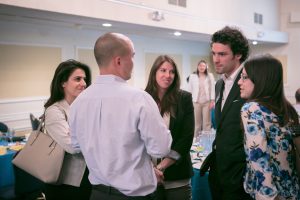 Presented by the Center for Global Management and Lowell Milken Institute for Business Law and Policy.
Ben W. Heineman, Jr., former General Counsel and Secretary of the General Electric Company, discussed issues relevant to in-house counsel at the semi-annual Global Business and Policy Forum presented in co-sponsorship with UCLA's Anderson School of Management Center for Global Management.  During the evening, 25 business students and 25 law students learned from Mr. Heineman some of the current issues faced by in-house counsel and then participated in a discussion of those issues over dinner at the Faculty Center.
This invitation-only event was open to Anderson and UCLA School of Law students. View video.