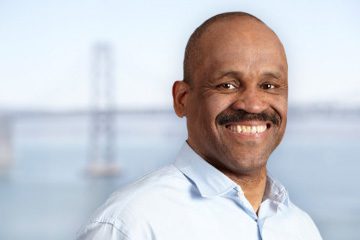 Victor MacFarlane '78 is the founder, chairman and CEO of MacFarlane Partners, one of the country's leading real estate investment management and development firms. Mr. MacFarlane has more than 40 years of real estate experience, during which time he has worked extensively in property development, acquisitions, asset management and portfolio management on behalf of some of the world's largest institutional investors as well as for his own account. Under his leadership, MacFarlane Partners pioneered the urban investment concept among institutional real estate managers in the 1990s and today is an industry leader in urban/smart growth development. The firm recently completed the de
velopment of two rental apartment communities—Park Fifth and Trademark—in downtown Los Angeles. Mr. MacFarlane is a member of Dean Mnookin's Board of Advisors and is the recipient of numerous honors, including the National Inner City Economic Leadership Award, from the Initiative for a Competitive Inner City; and the Trailblazer Achievement Award, from the Global Diversity Summit.
This event is open to UCLA School of Law students, alumni and invited guests.