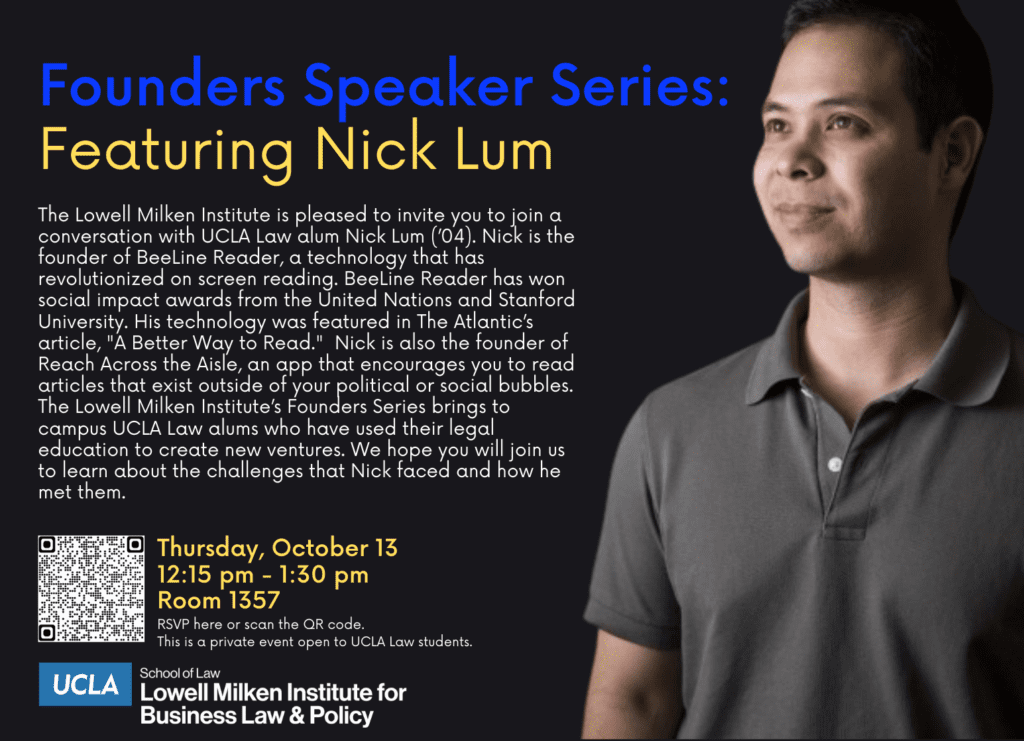 The Lowell Milken Institute is pleased to invite you to join a conversation with UCLA Law alum Nick Lum ('04). Nick is the founder of BeeLine Reader, a technology that has revolutionized on screen reading. BeeLine Reader has won social impact awards from the United Nations and Stanford University. His technology was featured in The Atlantic's article, "A Better Way to Read." Nick is also the founder of Reach Across the Aisle, an app that encourages you to read articles that exist outside of your political or social bubbles.
The Lowell Milken Institute's Founders Series brings to campus UCLA Law alums who have used their legal education to create new ventures. We hope you will join us to learn about the challenges that Nick faced and how he met them.
This is a private event open to UCLA Law students. Please note that lunch is not guaranteed for any RSVPs received after Tuesday, October 11 at 5:00 pm.