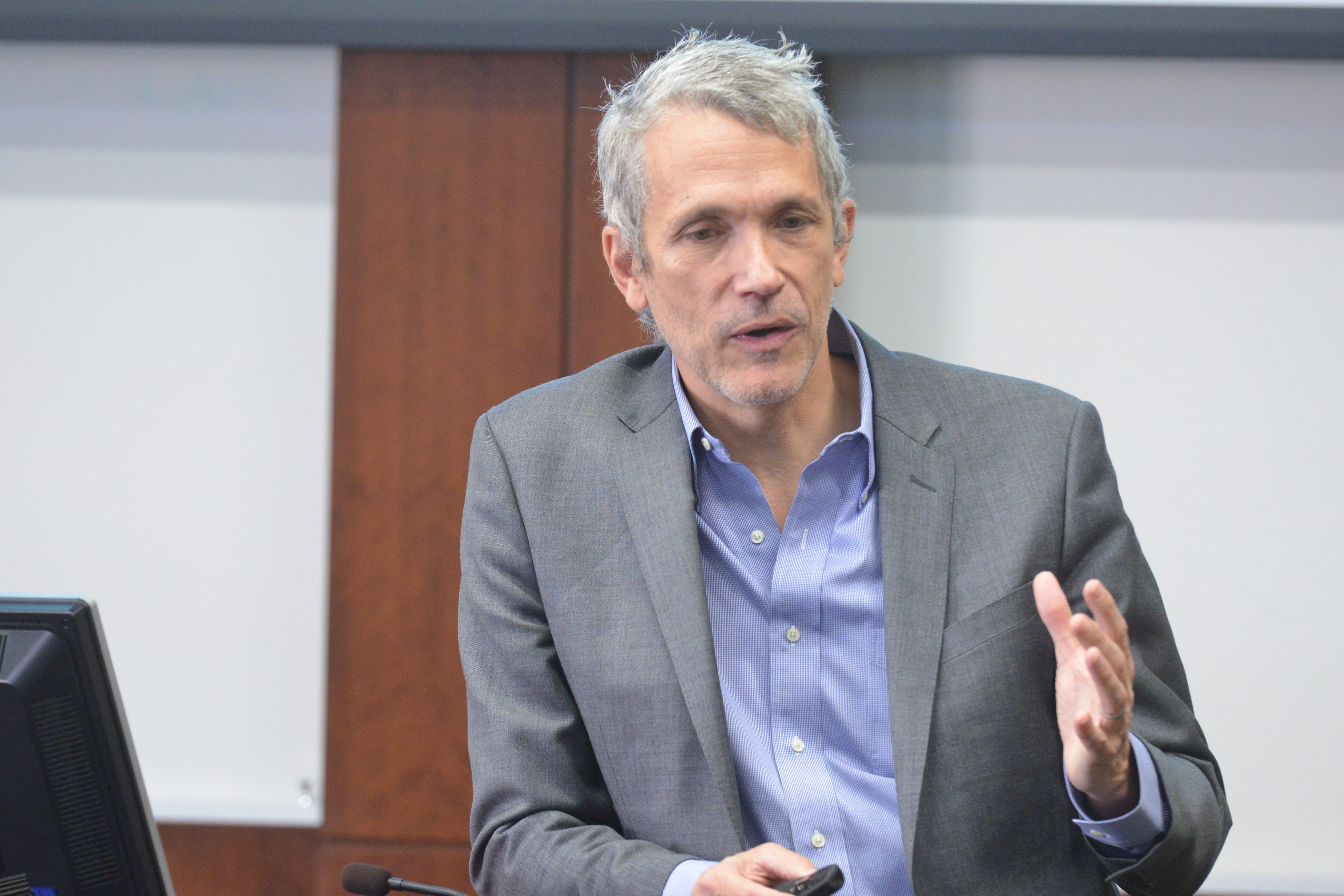 [caption id="attachment_5004" align="alignleft" width="194"] Keynote speaker Ian Ayres, Yale Law School.[/caption]
The Experimental Methods in Legal Scholarship [EMLS] Workshop brought together participants with economics and psychology backgrounds. Recent experimental working papers were presented with discussants assigned to each of them.
The EMLS Workshop was sponsored by the Lowell Milken Institute for Business Law and Policy and the UCLA Center for Law and Economics.
Attendance to this yearly workshop is by invitation only. For more information on the workshop, please contact Rachel Estrada at estrada@law.ucla.edu.