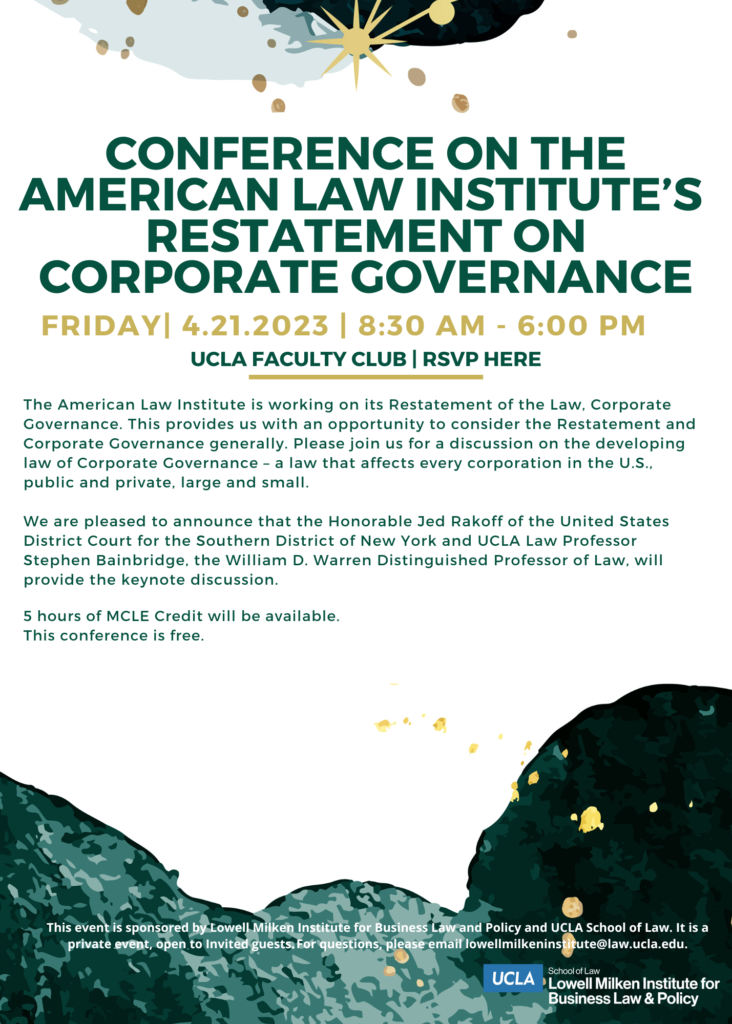 The American Law Institute is working on its Restatement of the Law, Corporate Governance. This provides us with an opportunity to consider the Restatement and Corporate Governance generally. Please join us for a discussion on the developing law of Corporate Governance – a law that affects every corporation in the U.S., public and private, large and small.
We are pleased to announce that the Honorable Jed Rakoff of the United States District Court for the Southern District of New York and UCLA Law Professor Stephen Bainbridge, the William D. Warren Distinguished Professor of Law, will provide the keynote discussion.
5 hours of MCLE Credit will be available.
This conference is free.
Please view the agenda and topics here. 
This event is sponsored by Lowell Milken Institute for Business Law and Policy and UCLA School of Law. It is a private event, open to Invited guests. For questions, please email lowellmilkeninstitute@law.ucla.edu.