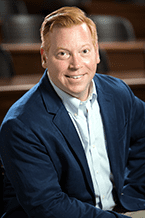 Victor Fleischer, the Co-Chief Tax Counsel for Democrats on the Senate Finance Committee, provided an overview of tax reform efforts in the House and Senate, including an overview of the House GOP Blueprint and key controversial issues. Victor Fleischer is a regular contributor to the New York Times on tax policy issues.  His paper Two and Twenty:  Taxing Partnership Profits in Private Equity Funds moved the discussion of carried interest for private equity partners from the halls of academia to a populist cause.
UCLA School of Law is a State Bar of California approved MCLE provider. This activity qualifies for 1 hour of general MCLE credit.
Sponsored by Lowell Milken Institute for Business Law and Policy and UCLA School of Law.
MCLE Materials
Tax Reform Blueprint - A Better Way