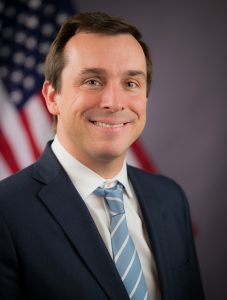 **This event has been canceled. Please check back in the fall for information about future Business Law Breakfasts.**
Join us for breakfast as former U.S. Securities and Exchange Commissioner Robert Jackson discusses the recent work of the SEC including the November 2019 proposed changes to the SEC's rules governing proxy statements.
This event is sponsored by Lowell Milken Institute for Business Law and Policy and UCLA School of Law. This is a private event, open to invited guests. For questions, please email lowellmilkeninstitute@law.ucla.edu.
UCLA School of Law is a State Bar of California approved MCLE provider. This activity qualifies for one hour of general MCLE credit.
CLE Materials:
Calculating SEC Civil Monetary Penalties
Samuel Liebman, Dazed and Confused: Revamping the SEC's Unpredictable Calculation of Civil Penalties in the Technological Era
Donna Nagy, The Statutory Authority for Court-Ordered Disgorgement in SEC Enforcement Actions
Report of the Bharara Task Force on Insider Trading
Lisa Fairfax, The Securities Law Implications of Financial Illiteracy