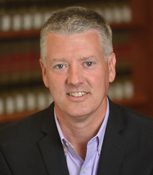 Kirk Stark, Barrall Family Professor of Tax law and Policy at UCLA School of Law, discussed California's response to the new federal tax law's limits on deductions for state and local taxes. Professor Stark regularly testifies on state and local tax policy before the California state legislature and has also served on the Board of Directors of the National Tax Association, a nonpartisan organization founded in 1907 to promote the study of tax policy and public finance.
This event was sponsored by Lowell Milken Institute for Business Law and Policy and UCLA School of Law. It was a private event, open to UCLA students, faculty, alumni and invited guests.
UCLA School of Law is a State Bar of California approved MCLE provider. This activity qualifies for one hour of general MCLE credit.
CLE Materials: Bankman, et al., "State Responses to Federal Tax Reform Charitable Tax Credits"
Missed the event? View Kirk Stark's presentation.