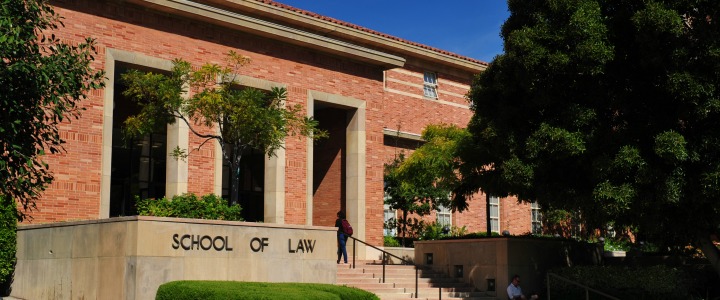 In 2011, UCLA School of Law established the Lowell Milken Institute for Business Law and Policy with a $10 million gift from alumnus Lowell Milken. The institute focuses on research in business law and policy in bankruptcy, corporate governance, law and economics, and tax policy and public finance.
The Institute is among the most distinguished programs of its kind in the nation and the world.  We command a rich array of resources, including a top-notch management team, stellar advisory board and distinguished affiliated faculty experts in bankruptcy, corporate law, corporate governance, intellectual property, international business transactions, real estate, securities regulation and tax, plus outstanding students, a great global campus and the impressive law and business community in Los Angeles.
Curricular innovation has been a hallmark of the Lowell Milken Institute for Business Law and Policy from the outset and remains one of its areas of greatest achievement to date. Our mission is to ensure that the Business Law and Policy curriculum remains in the vanguard of innovative approaches to legal education. In undertaking this effort, the Institute presumes that lawyers who work in the corporate world require broad-based expertise. To ensure that fullness of perspective, the program of study:
Combines theory with real-world opportunities for students to explore the intersection of law and business.
Prepares students for a sophisticated practice in a wide range of areas, including bankruptcy, corporate law, mergers and acquisitions, securities regulation, finance, commercial law and taxation.
Equips graduates with the skills necessary to adapt to a changing legal marketplace, to identify emerging areas of economic opportunity and for those who choose to pursue alternatives to practice, to transition into positions of leadership in business, the nonprofit sector and philanthropy.
The Lowell Milken Institute's 2017-2018 Annual Report highlights the recent work of the institute.