The Lowell Milken Institute's first-rate staff includes the executive director, who ensures that the institute's mission is realized through dynamic curricular innovation, cutting-edge research and relevant and influential conferences and publications. The faculty director works with the executive director to help shape the institute's activities and identify those areas and opportunities that enable the Institute to make significant contributions in business law and policy. The executive director is assisted by fellows who teach courses, prepare publications and plan conferences.
---
Joel A. Feuer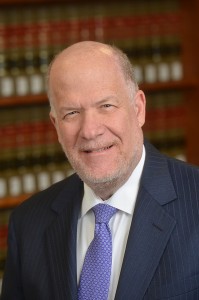 , Executive Director of the Lowell Milken Institute for Business Law and Policy
A partner at Gibson, Dunn and Crutcher LLP since 1989, Joel Feuer has handled a broad range of complex business law matters and has regularly counseled corporations and their directors and officers on corporate governance matters and transactions. He served as co-chair of the litigation department for Gibson, Dunn and Crutcher's Los Angeles and Century City offices and as one of the leaders of the firm's securities litigation practice group.
Feuer graduated magna cum laude with a bachelor's degree from Pomona College in 1976. He then attended University College, Oxford, and received a first-class honours degree in politics, philosophy and economics. Feuer earned his J.D. degree from the UC Berkeley School of Law, where he served as the Supreme Court editor of the California Law Review. Following law school, he joined Gibson, Dunn and Crutcher, but he left in April 1983 to become United States District Court Judge Pamela Rymer's first law clerk.
Feuer is a frequent speaker on corporate litigation issues. He is on the board of directors of the Constitutional Rights Foundation and has been a member of the board of trustees of Pomona College since 2011. In fall 2013, he will become a member of Pomona College's executive committee and chair of the trusteeship committee.
---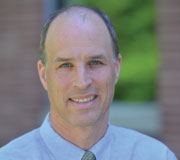 Steven A. Bank, Faculty Director of the Lowell Milken Institute for Business Law and Policy
Steven Bank has taught  Introduction to Federal Income Taxation, Taxation of Business Enterprises, the Tax Policy and Public Finance Colloquium, Tax Aspects of Mergers and Acquisitions, Business Associations, and Corporate Tax Policy. His research generally explores the taxation of business entities through the lens of legal and business history.  Professor Bank was the faculty director of UCLA School of Law's Program in Business Law and Policy from 2005 to 2007 and Vice Dean of UCLA School of Law from 2007 to 2013. He is the Paul Hastings Professor of Business Law.
 
Professor Bank has published numerous articles and chapters in the fields of business taxation, tax policy, and tax history and has authored or co-authored several books, including Anglo-American Corporate Taxation (Cambridge University Press 2011), From Sword to Shield: The Transformation of the Corporate Income Tax, 1861 to Present (Oxford University Press 2010), War and Taxes (Urban Institute Press 2008), Taxation of Business Enterprises (Thomson/West 2012) and Business Tax Stories (Foundation Press 2005).  His articles have been selected for the Stanford/Yale Junior Faculty Forum and the John Minor Wisdom Award for Academic Excellence in Legal Scholarship. He has also been a Herbert Smith Visitor at the University of Cambridge and lectured at the United Kingdom's Inland Revenue on the development of the U.S. and British corporate income taxes.
 
During law school, Professor Bank served as Co-Editor-in-Chief of the University of Chicago Law School Roundtable, a journal of interdisciplinary legal studies, and he was a Bradley Fellow in Constitutional History. He also received the D. Francis Bustin Outstanding Comment Award and was a prize winner in the American Journal of Tax Policy student writing competition. After law school, Professor Bank clerked for the Honorable Jesse Eschbach of the U.S. Court of Appeals for the Seventh Circuit and practiced with the Dallas law firm of Hughes & Luce, focusing primarily on mergers and acquisitions and corporate and partnership tax.
---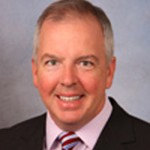 Timothy Spangler, Director of Research
 
Timothy Spangler is adjunct faculty at UCLA School of Law. He advises on the structuring and operation of a wide variety of investment funds, including hedge funds, private equity funds, venture capital funds, mezzanine funds, film funds and funds of funds. He has experience forming and structuring funds in numerous onshore and offshore jurisdictions around the world.  Admitted to practice in both the United States (New York and California) as well as in England, he also advises regularly on the ongoing compliance obligations of investment management firms under the U.S. Investment Advisers Act of 1940, the U.K. Financial Services and Markets Act 2000 and applicable European financial regulation, including the Alternative Investment Fund Managers Directive (AIFMD).
 
Mr. Spangler is the author of One Step Ahead: Private Equity and Hedge Funds after the Global Financial Crisis (Oneworld 2013), as well as the leading academic treatise in the field,  The Law of Private Investment Funds (Oxford University Press 2nd edition 2012).  He is also the editor of Investment Management: Law and Practice (Oxford University Press 2010).
 
He serves on the Private Investment Fund Committee of the Association of the Bar of the City of New York.
---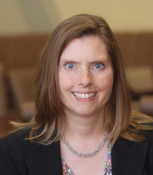 Sarah Korobkin, Director of Special Projects
Sarah Korobkin joined UCLA in July 2010. Before joining the UCLA faculty, she was a transactional attorney first at the law firm of Arnold & Porter, LLP and most recently at Fox Rothschild, LLP.  Sarah's practice focused on acquiring and protecting rights in intellectual and tangible property for her clients in the entertainment, technology and retail fields. While primarily a business lawyer, Sarah has also had substantial litigation experience managing large and small-scale litigation matters. Prior to entering private practice, Sarah served as a law clerk to the Honorable Douglas O. Tice, Jr., Chief Justice of the Bankruptcy Court for the Eastern District of Virginia. Sarah received her B.A. from the University of Virginia in 1993 and a J.D. from the William and Mary School of Law in 1998, where she graduated Order of the Coif and was a teaching assistant in the school's Legal Skills Program.
---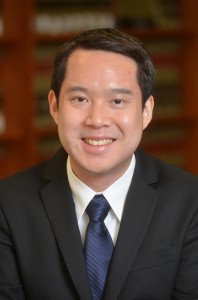 Alexander F. Wu, Lowell Milken Institute Fellow

 (2013 – 2015)
Alexander has been appointed a Law Teaching Fellow with the Lowell Milken Institute for Business Law and Policy and an Assistant Adjunct Professor at UCLA School of Law. His primary areas of interest are taxation (especially international and partnership taxation) and commercial law.
Wu received his A.B. in computer science from Harvard College in 2004, his M. Phil. in political science from Columbia University's Graduate School of Arts and Sciences in 2007, and his J.D. from Yale Law School in 2010. A member of the New York Bar, he was a tax attorney with the international law firm Cleary Gottlieb Steen & Hamilton LLP in New York, where his work focused on tax aspects of corporate restructurings and bankruptcies, mergers and acquisitions, private equity transactions, securities offerings and real estate investment entities.
Wu has written about technical terminations of partnership taxation in the Bloomberg BNA Tax Management Real Estate Journal, and his work on fiduciary duties in bankruptcy has been published in the Yale Journal on Regulation. His article on international taxation, which compares international taxation with international regulatory regimes and discusses the implications of non-tax regulation for international tax policy analysis, is forthcoming in the Virginia Tax Review and Tax Notes International.
---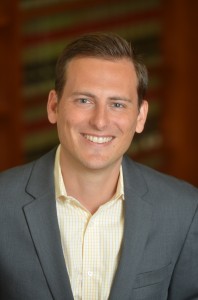 Brandon M. Weiss, Lowell Milken Institute Fellow

 (2013 – 2015)
Brandon is a Clinical Teaching Fellow at UCLA School of Law and is affiliated with the Lowell Milken Institute for Law and Policy. Weiss works closely with Lowell Milken Institute faculty member Scott Cummings on issues related to community economic development, housing policy and public interest law. His teaching and research interests intersect with business law and policy in the areas of social entrepreneurship, affordable housing finance and transactional representation of nonprofits and other forms of social enterprise. 
Weiss most recently practiced law at Bocarsly Emden Cowan Esmail & Arndt LLP, a boutique law firm in Los Angeles specializing in the acquisition, financing and development of affordable housing and community development projects, primarily in transactions involving the Federal Low-Income Housing Tax Credit program. Prior to joining Bocarsly Emden, he designed and implemented a legal project to preserve the affordability of at-risk subsidized housing in Los Angeles as part of the Community Development Project of Public Counsel Law Center.
Weiss graduated from Harvard Law School with honors. During his time at Harvard, he was Co-Editor-in-Chief of the Harvard Human Rights Journal and a student advocate with the Harvard Tenant Advocacy Project. He was awarded the Dean's Award for Community Leadership for his public service activities and upon graduation was awarded a Skadden Fellowship and a Maria, Gabriella & Robert A. Skirnick Public Interest Fellowship. Concurrently, Weiss earned an M.P.P. at the Harvard John F. Kennedy School of Government, with a focus on urban policy and housing finance. Prior to law school, he received his B.S. in Symbolic Systems from Stanford University.
---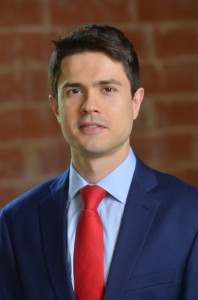 George S. Georgiev, Lowell Milken Institute Fellow

 (2013 – 2015)
George has been appointed as a Law Teaching Fellow with the Lowell Milken Institute for Business Law and Policy and an Assistant Adjunct Professor at the UCLA School of Law. His primary areas of interest are corporate law, corporate governance, securities regulation, antitrust law and comparative law.
He received his J.D. from Yale Law School in 2007. During law school, he served on the Yale Journal of International Law and as a Yale College Teaching Fellow, and was awarded an Olin Summer Research Fellowship in Law, Economics and Public Policy and a Howard M. Holtzmann Fellowship. He also holds an M.A. in Economics from the University of Munich and a B.A., summa cum laude, in Economics and International Relations from Colgate University.
Prior to arriving at UCLA, he spent five years in private practice with Sullivan & Cromwell LLP and Clifford Chance LLP, working on securities offerings by corporations and governments across Europe, Africa and the Middle East and on large cross-border M&A transactions for European and U.S. companies. He has also worked at the European Commission's Directorate General for Competition in Brussels focusing on antitrust investigations and at the European Court of Justice in Luxembourg.
His publications have appeared in the Yale Journal on Regulation, the Utah Law Review and the Yale Journal of International Law. His article "Contagious Efficiency: The Growing Reliance on U.S.-Style Antitrust Settlements in EU Law" won the 2008 Swope Antitrust Writing Prize for best paper on antitrust law by a current law student or recent graduate.
---
Rachel Estrada, Program Manager of the Lowell Milken Institute for Business Law and Policy


Rachel Estrada handles events and communications for the Lowell Milken Institute and manages the Business Law Specialization for UCLA School of Law students. She can be reached at estrada@law.ucla.edu or at (310) 206-1875.