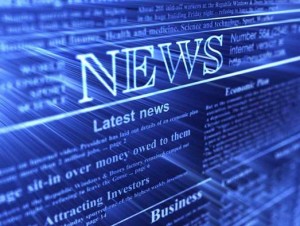 Members of The Lowell Milken Institute for Business Law and Policy faculty are available to speak to the media, civic groups, business organizations and corporations seeking expert commentary on business law topics. To speak with one of our faculty members, email Rachel Estrada at estrada@law.ucla.edu or call 310.825.6915.
---

In the News
February 19, 2015
An op-ed by Professor Steven Bank is cited in a Boston Globe article on the Major League Soccer (MLS) labor dispute, which may delay the start of the season. 
February 12, 2015
Professor Steven Bank published an op-ed in American Soccer Now proposing a compromise to the single-entity and free agency dispute in Major League Soccer (MLS). The op-ed expands upon his previous column on MLS Collective Bargaining Agreement Negotiations.
February 4, 2015
Professor Steven Bank published an op-ed in American Soccer Now on how the Major League Soccer's (MLS) desire to retain a single-entity system is making the league obstinate in MLS collective bargaining agreement negotiations.
January 14, 2015
Professor Jill Horwitz was interviewed by National Public Radio's Marketplace on the reasons why companies continue to offer worker wellness programs even when their overall effectiveness and benefit is questionable.
January 8, 2015
Professor Stephen Bainbridge was quoted in a Wall Street Journal article about insider-trading cases.
January 5, 2015
Visiting Assistant Professor Kristen Eichensehr was quoted in an article in The Hill discussing the legal implications of the recent cyberattack on Sony Pictures and the potential congressional actions to be taken.
December 19, 2014
Professor Stephen Bainbridge is quoted in a New York Times article about the need for an insider trading statue.
November 25, 2014
Visiting Assistant Professor Kristen E. Eichensehr is quoted inThe Hill about threats to U.S. cybersecurity from Iran.
November 3, 2014
UCLA Alumni Named CEO of Bet Tzedek
On October 28, 2014, the legal services agency Bet Tzedek named UCLA School of Law alumni Jessie Kornberg as its Chief Executive Officer. Jesse is the first female CEO of Bet Tzedek which recently celebrated its 40th anniversary. She replaces Sandy Samuels, who served as Bet Tzedek's CEO since 2010. Jessie graduated in 2007 from UCLA School of Law, with a certificate in the Business Law Specialization. At UCLA she was Editor in Chief of the Women's Law Journal and Articles Editor for the Journal of Sexual Orientation Law. She holds a B.A. from Columbia University.
Bet Tzedek is a non-profit organization offering pro bono legal services to low-income residents of Los Angeles County. The agency provides services to all eligible people without respect to ethnicity, age or gender. Some of the areas addressed by Bet Tzedek lawyers include elder law, disability services, employment rights, debtors' rights and bankruptcy, community outreach, housing and government benefits. In addition, the organization provides holocaust survivor services throughout the country.
As the head of Bet Tzedek, Jessie will lead a staff of 60 attorneys and coordinate the efforts of 2,400 volunteer attorneys in LA and across the country.
Jessie will join Bet Tzedek after more than three years at the law firm of Bird Marella, a boutique law firm specializing in white collar crime. Prior to joining Bird Marella, Jessie served as the first Executive Director of Ms. JD, a national non-profit dedicated to the advancement of women in the legal profession. On the Ms. JD website Jessie has blogged about sexism in law schools and gender based discrimination in the legal profession. Jessie is a frequent speaker on issues pertaining to women in law and in 2011 she was appointed to the American Bar Association's Presidential Commission on Women in the Profession.
During law school Jessie was the Helena Rubenstein Foundation Fellow at Legal Momentum, the legal defense and education fund for NOW. After law school Jessie served as a judicial clerk to the Honorable Jon Phipps McCalla, Chief Judge of the Western District of Tennessee, in Memphis. Prior to law school, Jessie worked in homeless family services in New York City and co-authored Homeless in America, Part Two: A Statistical Reader with the Institute for Children and Poverty.
October 31, 2014

Fourth Annual NYU/UCLA Tax Policy Symposium Hosts Thomas Piketty for Discussion of "Capital in the Twenty-First Century"
This year's NYU/UCLA Tax Policy Symposium—the latest in an ongoing collaboration between the tax faculties of NYU School of Law and UCLA School of Law—featured leading scholars in tax, economics, history, political science and philosophy addressing Thomas Piketty's groundbreaking book, Capital in the Twenty-First Century. Thomas Piketty, a professor at the École des hautes études en sciences sociales (the School for Advanced Studies in Social Sciences) and the Paris School of Economics, attended the symposium and responded to the presentations by the panelists. This year's symposium was held at NYU School of Law on October 3, 2014 … more
October 14, 2014
Adjunct professor Timothy Spangler was recently quoted in an article by the Australian about the continuation of hedge fund investment.
October 13, 2014
Professor Kenneth Klee was quoted in a Daily Journal article on the Court of Appeals split on whether firms can bill bankrupt estates for the cost of defending fee applications.
October 7, 2014
Professor Stephen Bainbridge discussed several legal requirements for corporation dissolution in California in a post that was featured in a National Law Review article.
September 30, 2014
Professor Russell Korobkin's innovative concept of "relative value" insurance is cited in a Forbes article about the debate over end-of-life decision making.
September 24, 2014
Professor Timothy Spangler was interviewed on Australian ABC's The Business about the stock market, private equity and hedge funds.
September 22, 2014
The Lowell Milken Institute for Business Law and Policy congratulates the following UCLA School of Law graduates from the Class of 2014 who obtained the Business Law Specialization and were elected to the Order of the Coif:
Adam M. Ackerman
Peter E. Boos
Sarah A. Dubina
Jared Kassan
Cody P. Weiss
The Institute also congratulates the following 2014 LLM graduates who specialized in Business Law and were awarded an LLM Degree with Honors:
Bao Yi (Ashley) Chay
Carey James
Fabiano Menghini
September 18, 2014
Professor Timothy Spangler was interviewed for a CNBC Closing Bell segment on CalPERS' decision to drop its hedge funds.
September 18, 2014
Professor Timothy Spangler published an op-ed in the Los Angeles Times about CalPERS liquidating its hedge fund portfolio.
September 15, 2014
An article by recent UCLA School of Law graduate Peter Boos '14 was published in Tax Notes magazine. The article, "The Runaway REIT Train? The Consequences of the IRS's Recent REIT Activity," selected as one of the winning entries in the inaugural Tax Analysts Student Paper Competition. Boos was the 2014 recipient of the Bruce I. Hochman Award for Excellence in the Study of Tax Law, an award given to a student in the graduating class who demonstrates outstanding proficiency in the field of tax law.
September 15, 2014
Several participants in the Micro-Symposium on Competing Theories of Corporate Governance, held April 2014 at UCLA School of Law, contributed very brief essays which have now been published by UCLA Law Review's online journal, Discourse.  The essays provide a concise but powerful overview of the current views of many of the leading legal academics on corporate governance.  
September 3, 2014
UCLA School of Law was ranked eighth in the nation for Business Law on Law Street Media.

August 18, 2014
Professor Jill R. Horwitz's research on workplace wellness programs shifting costs to unhealthy employees is featured in the August issue of Managed Care magazine.
August 15, 2014
The Economist cited a Stanford Law Review article co-authored by Professor Stephen Bainbridge, which proposes replacing individual directors on corporate boards with professional-services firms.
August 15, 2014
Professor Russell B. Korobkin is quoted in a Daily Journal article about a rare claim that tests a lender's ability to levy nearly 100 percent interest rates on its consumers. The claim is headed for trial.
July 30, 2014
Professor Kenneth Klee was quoted in WalletHub's recent study about bankruptcy.
July 29, 2014
An article by recent UCLA School of Law graduate Peter Boos '14 was selected as one of the winning entries in the inaugural Tax Analysts Student Paper Competition. The article, "The Runaway REIT Train? The Consequences of the IRS's Recent REIT Activity," will be published in an upcoming issue of Tax Notes alongside articles from the world's leading tax experts. Boos was the 2014 recipient of the Bruce I. Hochman Award for Excellence in the Study of Tax Law, an award given to a student in the graduating class who demonstrates outstanding proficiency in the field of tax law.
July 25, 2014
Professor Timothy Spangler discussed private equity and hedge funds and explained what they are about in the post GFC market in an interview on Australia's ABC TV "The Business."
July 25, 2014
Professor Jill Horwitz published an op-ed in the Los Angeles Times on the Affordable Care Act and Obamacare.
July 11, 2014
To address rising inequality, Professor Eric Zolt calls for less progressive taxes and more progressive spending in a post on Slate.com.
July 3, 2014
Professor Stephen Bainbridge gave a public lecture offering insights into law governing corporate entities in the US and New Zealand. His comments are cited in The Auckland Law News.
June 24, 2014
UCLA School of Law Establishes Student Entrepreneurship Competition
UCLA School of Law has established the Lowell Milken Institute-Sandler Prize for New Entrepreneurs ("LMI-Sandler Prize"), an entrepreneurship competition designed to recognize student innovation and leadership and support the real-world launch of promising new business ventures. The competition, which includes a $100,000 prize, is the first of its kind sponsored by a top American law school. It was established through gifts totaling more than $500,000 from the Lowell Milken Family Foundation and the Richard and Ellen Sandler Family Foundation.
"The LMI-Sandler Prize is a completely new way to reward law student achievement and promote the entrepreneurial ambitions of UCLA Law students and recent graduates," UCLA School of Law Dean Rachel F. Moran said. "The competition will provide students with an opportunity to put the principles of entrepreneurship into practice and to use their law school education as a path to careers marked by fresh perspectives and bold initiatives."
The LMI-Sandler Prize, which will be housed within the Lowell Milken Institute for Business Law and Policy at UCLA School of Law, will complement the existing curriculum and programs within the Institute. During a year-long training process, students will receive robust support and guidance as they develop their competition entries. The preparation will begin with a series of orientation and planning events that work in tandem with the law school's curriculum and that cover topics such as idea generation, team-building and networking. At least one member from each team will then be required to participate in a Business Plan Workshop to ensure that the fundamentals of developing a novel enterprise are fully addressed.
"The goal of the LMI-Sandler Prize is to offer students valuable training in management, problem-solving and leadership, which are skills that will benefit them in a wide range of careers," Richard Sandler '73, a partner in the law firm of Maron & Sandler, said. "In developing their competition entries, the participants will use their legal training and gain a better understanding of the legal issues that affect an entrepreneurial enterprise. This will provide the students with an entrée into the legal community as well as the entrepreneurial community."
The prize competition, which will start in the fall of 2015, will be open to third-year UCLA Law students or J.D. graduates within two years of graduation. Participants will be able to compete as individuals or in a team with fellow law students, recent graduates or UCLA students in the undergraduate schools or other graduate or professional schools. Entries into the competition will be submitted to a blue-ribbon panel of judges who will select one or more teams to present their proposals in a final live round of competition. The judges will award the LMI-Sandler Prize only if they deem a proposal worthy of this recognition and support.

Institute News and Announcements

Professor Klee to be Honored with 2013 Distinguished Service Award by the Bankruptcy Inn Alliance
​October 14, 2013 – Professor Kenneth Klee will be honored with the 2013 Distinguished Service Award by the Bankruptcy Inn Alliance of the American Inns of Court. The award, which recognizes the highest degree of professional achievement in the field of bankruptcy law, will be presented to Professor Klee on Saturday, November 2, 2013 at the National Conference of Bankruptcy Judges conference in Atlanta. This is the second annual Distinguished Service Award presentation. 
Professor Klee is a nationally recognized expert on bankruptcy law and a founding partner of Klee, Tuchin, Bogdanoff & Stern LLP, a law firm specializing in corporate reorganization, insolvency and bankruptcy law. He recently represented Jefferson County, Alabama under Chapter 9 of the Bankruptcy Code in what was, at the time, the largest municipal bankruptcy. In 2010, Professor Klee served as the appointed Examiner in the Tribune Chapter 11 cases.
 
The Bankruptcy Inn Alliance seeks to improve the civility, professionalism and ethics of legal professionals in the field of bankruptcy law.
---
THE ASSOCIATION OF AMERICAN LAW SCHOOLS SECURITIES LAW SECTION MEETING WILL FEATURE PAPERS BY UCLA BUSINESS LAW PROFESSORS SUNG HUI KIM AND JAMES PARK
The Association of American Law Schools (AALS) Securities Law Section announced it has chosen UCLA  Law Professors Sung Hui Kim and James Park to present their latest research  on U.S. securities law and regulation at the AALS annual meeting in January.  Professors Park's and Kim's papers were selected through a competitive, blind, peer-reviewed process, and the Section selected only three papers focusing on U.S. securities law and regulation.   Professors Kim and Park are part of UCLA Law's business law faculty and affiliated with the Lowell Milken Institute.
Professor Kim's paper, "Insider Trading as Private Corruption," is expected to be published in the UCLA Law Review next year.   Professor Kim argues that deep confusion reigns over federal insider trading law, including even what the essential elements of an insider trading violation are. On the one hand, this uncertainty seems to have encouraged the Securities and Exchange Commission and some lower courts to push the boundaries well beyond the limits previously established by the U.S. Supreme Court. On the other hand, influential academics continue to express normative skepticism about why insider trading is even banned at all. Without a satisfying theory of what's wrong with insider trading, doctrinal development in the lower courts has reached a crisis, with the economic stakes only getting higher.  Professor Kim offers a new theory of insider trading law. It is a form of private corruption, defined as the use of an entrusted position for self-regarding gain. The corruption theory not only provides answers to the normative skeptics but, as compared to the two leading alternatives, the property theory and the unjust enrichment theory, better fits the core features of the received doctrine. 
Professor Park's paper, "Bondholders and Securities Class Actions," challenges the conventional wisdom that, compared to shareholders, bondholders play little role in holding corporations for fraud and poor governance.  Evidence analyzed by Professor Park demonstrates that bondholders are increasingly recovering their losses through securities class actions.  Bondholders tend to recover in cases where the fraud hides information significant enough to prompt a downgrade in the company's credit rating.  Certain frauds can be understood as transferring wealth from bondholders  to shareholders, and bondholder class actions serve a distinct role in checking such transfers.  Professor Kim explains that the increasing significance of bondholder class actions will require rethinking common assumptions about securities class actions and the role of bondholders in corporate governance.
Professor Sung Hui Kim's teaching areas include Business Associations, Contracts, Professional Responsibility, Securities Regulation, and The Psychology of Modern Legal Practice.  Professor Kim writes about securities regulation and legal ethics.  Her scholarship has appeared in the Cornell Law Review, Florida Law Review, Fordham Law Review, Georgetown Journal of Legal Ethics, North Carolina Law Review, Proceedings of the American Philosophical Society, Securities Law Review, SMU Law Review, and University of Chicago Press. 
Professor Jim Park, who joined UCLA Law this year, teaches Securities Regulation, Corporations and Accounting, Finance and the Law.  He writes on securities law and has previously published in the Michigan Law Review, the Duke Law Journal and the California Law Review.
---
Joel A. Feuer, a partner at Gibson, Dunn and Crutcher LLP since 1989, has been appointed executive director of the Lowell Milken Institute for Business Law and Policy at UCLA School of Law. He joined the law school on Sept. 1. 
---
Kenneth Klee will be among 10 inductees to the Turnaround, Restructuring, and Distressed Investing Industry Hall of Fame in 2013 at a ceremony taking place during the Turnaround Management Association's (TMA) 25th Anniversary Annual Conference being held in Washington, D.C., Oct. 3 – 5. This year's class is the second to be honored following the induction of the inaugural class in 2008 during TMA's 20th anniversary year. The Hall of Fame was created by TMA to honor those whose outstanding individual contributions have made a lasting positive impact on an industry dedicated to stabilizing underperforming companies, rebuilding corporate value and retaining jobs.
---
Innovative Business Law Initiatives
UCLA School of Law's Lowell Milken Institute for Business Law and Policy introduced three short courses in 2012-13:
The Syndicated Loan Transaction – This course introduced students to the modern syndicated loan transaction and the principal legal and practical issues relevant to a commercial financing arrangement in today's international financial world. Using actual financing documents tailored to a hypothetical financing transaction, students examined how the syndicated loan market operates and why the transactions are structured the way they are.  Students saw first-hand how and why the various documents (from preliminary expression of interest to commitment letter and term sheet and related fee letter to loan agreement and related guarantee and security documents) allow the parties to identify and mitigate the risks on each side.  While students were given some opportunity for role playing and mock negotiation, the primary focus was on problem identification and problem solving in the transactional context and on the interplay of often-competing commercial and legal considerations in structuring and executing business arrangements.  
International Mergers and Acquisition – This course introduced students to the principal legal and practical issues typically encountered in structuring and executing cross-border merger and acquisition transactions between US and non-US entities, with particular focus on transactions involving Brazil. Using a combination of actual cross-border transactional documents and lectures, students examined how an international merger and acquisition transaction is structured and closed, with particular focus not only on the relevant legal considerations, but also on the political, social and cultural considerations frequently encountered in cross-border transactions.  
Real Estate Financial Analysis – This course introduced students to the qualitative and quantitative skills necessary to analyze a wide variety of real estate investments in the context of their legal careers. Students learned the basics of real estate finance and gained familiarity with their application to common issues such as bankruptcy, restructuring, workouts, trust and estate planning, and litigation.  The course explored the principles of finance and valuation, including the adjustment of cash flows to reflect time and risk, as well as techniques used to determine property and land value. The course also covered key concepts related to capital structuring and risk-and-return tradeoffs and presented actual case studies in an effort to bridge theory and practice.
---
Business Law Faculty Impacts Legal Scholarship
According to the article, "The Cite Stuff: Inventing A Better Law Relevance Measure" by James C. Phillips and John C. Yoo, which looked at relevance and productivity among faculty members at the top 16 American law schools, UCLA Law's faculty substantially and consistently outperformed the law school's U.S. News & World Report ranking.
UCLA Law's business law affiliated faculty members were ranked along a variety of measures:

Kenneth Klee, Russell Korobkin and Scott Cummings were ranked among the top 50 faculty members in productivity (total publications per year).


Russell Korobkin was ranked among the top 50 faculty members for relevance (total citations per year).
Mark Grady was the fifth most cited in torts.
Russell Korobkin was the sixth most cited in law and economics.

Stephen Bainbridge was the tenth most cited in corporate law and securities regulation.
---
 On July 1, Business Law and Policy Professors Steven Bank and Kirk Stark received chairs.
Professor Bank now serves as Paul Hastings Professor of Business Law. Bank, who has been a UCLA Law faculty member since 2002, is Faculty Director of the Lowell Milken Institute for Business Law and Policy. He teaches Introduction to Federal Income Taxation, Taxation of Business Enterprises, the Tax Policy and Public Finance Colloquium, Tax Aspects of Mergers and Acquisitions, Business Associations, and Corporate Tax Policy. He served as Vice Dean for Curriculum from 2007 to 2013, and was faculty director of the Business Law and Policy program from 2005 to 2007.
On faculty since 1996, Professor Stark now serves as Harry Graham Balter Chair in Law. Stark, who has received numerous teaching awards and honors, teaches Federal Income Taxation, Taxation & Distributive Justice, Financing State and Local Government, and the first-year Property course. In addition, he is faculty coordinator of the UCLA Colloquium on Tax Policy & Public Finance, an interdisciplinary workshop designed to explore leading research on taxation.
UCLA Law is ranked among the top tax faculty in the nation.
---
UCLA School of Law Graduate Noah Metz (J.D. 2013) and Professor Kirk Stark, Harry Graham Balter Chair in Law, recently worked with legislative staff in the California Senate in connection with the adoption of a new hiring tax credit for California employers.  The hiring credit was included in a broader package of legislation (AB 93 and SB 90) that effectively terminated the state's existing enterprise zone law.  Governor Jerry Brown signed the bill into law on July 11, 2013.
The AB 93 and SB 90 legislation, which received broad, bipartisan support in the Legislature, establishes the Governor's Economic Development Initiative that is intended to help bolster California's business climate and put Californians to work.
---
UCLA Law and UCLA Anderson Students Team Up for Joint Venture Challenge

Students from UCLA School of Law and UCLA Anderson School of Management teamed up to compete in the Pircher, Nichols & Meeks Joint Venture Challenge, a simulated joint venture real estate deal prepared by Phil Nichols, a founder of Pircher, Nichols & Meeks. Twelve teams of three to four students took part in the competition, working through both legal and business issues to prepare a professional memorandum answering numerous questions posed by a hypothetical general counsel and investment partner. UCLA Law student Nathan Davis '14 and UCLA Anderson students Daniel Nagel and Sarot Srisitinam were the winning team.
"The Pircher, Nichols & Meeks Joint Venture Challenge provided an opportunity for law and business students to gain valuable experience working together," said Kathy Smalley, advisor to the UCLA Real Estate Law Association and a partner at Boies, Schiller & Flexner.  "It also exposed students to the complex nature of real estate transactions and the many issues that must be addressed by both the attorney and the businessperson evaluating a joint venture."
In February, Phil Nichols and Kevork Zoryan, managing director at Morgan Stanley, presented a model answer to students and announced the winners based on the most comprehensive and correct answers to the questions presented.  During the presentation, Nichols and Zoryan shared their knowledge of the field and provided insights applicable to the hypothetical deal and beyond.  The event was sponsored by the Lowell Milken Institute for Business Law and Policy and the UCLA Ziman Center for Real Estate.
---
UCLA Law Hosts Regional Round of National Negotiation Competition
In February 2013, the law school hosted the Western Regional Round of the Fourth Annual Transactional LawMeetSM, the premier "moot court" experience for students interested in transactional practice. Two teams of UCLA Law students represented the law school, and Rodrigo Bustamante '13, John de Perczel '14 and Naoko Watanabe '14 won Best Draft (Butler).

The competition requires students to work in teams to draft a transactional agreement and to negotiate its provisions with other student teams.  Teams are judged by a panel of experts from practice, and this year's challenge involved the negotiation of an amendment to a Stock Purchase Agreement to address adverse events that occurred subsequent to the execution of the agreement. Teams represented either Butler Diagnostics ("Butler") or American Medical Laboratories ("American"). While the competition is in its fourth year, this was the second year that regional meets were held.  The UCLA Law meet hosted teams from nine other law schools including UC Davis, University of Colorado, University of Southern California and University of Washington. 


---
UCLA Law Student Awarded ABI Medal of Excellence
David Regan '13 was awarded the 2012 American Bankruptcy Institute (ABI) Medal of Excellence. The award honors top law students who receive the highest grades in bankruptcy courses and who show great promise for a career in bankruptcy practice. Regan was chosen to receive the award based on his performance in Professor Kenneth Klee's bankruptcy course (Law 248), in Fall 2011, and Professor Daniel Bussel's bankruptcy transactional class (Law 740), in Spring 2012, and for his summer work at Klee, Tuchin, Bogdanoff & Stern LLP.
---
Student Awarded International Insolvency Institute Prize
UCLA School of Law student Barry Chang '14 is the Bronze Medal winner for the International Insolvency Institute 2013 Prize in International Insolvency Studies. Chang, who is pursuing a joint J.D./M.B.A degree, won the International Insolvency Institute's prize for his article "Making a Comedy of Comity: Analyzing In re Vitro's Implications for Cross-Border Insolvency Law."

Chang's paper discusses the potential implications of a recent decision in which the Fifth Circuit, in an unprecedented move, refused to recognize in a United States bankruptcy court a Mexican court order confirming a Mexican plan of reorganization. The paper argues that the Fifth Circuit failed to appropriately perform the analysis required in determining whether comity should be extended based on the case law and legislative history of chapter 15. In addition to receiving an honorarium, Chang's article will be posted on the institute's website at www.iiiglobal.org and will be considered for publication in the Norton Journal of Bankruptcy Law and Practice.
---
UCLA One of Most Cited Law Schools
UCLA School of Law recently placed fourth among law schools for recent scholarship in "The Most-Cited Law Review Articles of All Time," 110 Michigan Law Review 1483 (June 2012). UCLA joined Yale, Harvard and Chicago among the top four based on where the faculty members were when they produced their most-cited works. UCLA Law ranked in the top four along with Yale, Harvard and Stanford for where faculty members with the most-cited articles currently are.
---
Professor Kang Selected as Fellow at NYU's Straus Institute
Professor Jerry Kang has been awarded a prestigious one-year research fellowship at New York University School of Law's Straus Institute for the Advanced Study of Law & Justice. He will serve as the David M. Friedman Fellow for the 2013-2014 academic year, addressing the research theme "Racial, Ethnic and Economic Segregation."
---
Business Law Breakfasts Address Executive Compensation and the Financial Crisis
The Lowell Milken Institute for Business Law and Policy hosted a Business Law Breakfast with Charles M. Elson, a leading expert on executive compensation and corporate governance, in September 2012. Elson, the Edgar S. Woolard, Jr. chair in corporate governance and the director of the John L. Weinberg Center for Corporate Governance at the University of Delaware, gave the talk "Executive Superstars, Peer Groups and Over-Compensation – Cause, Effect and Solution." He argued that the common practice of tying executive compensation to competitive benchmarks is misguided, and offered recommendations for refocusing the premise and process for establishing appropriate executive compensation levels in today's corporate marketplace.
---
In January 2013, Neil Barofsky, who served as the Special Inspector General for the Troubled Assets Relief Program ("SIGTARP") during the financial crisis, was the featured Business Law Breakfast speaker. Barofsky, who is currently an adjunct professor at NYU School of Law, discussed what he learned from his time at SIGTARP. He offered his views on the financial crisis, including his conclusion that it was mishandled by the government, and spoke about what we need to do to keep history from repeating itself.
---
Lowell Milken Institute Hosts Bankruptcy Success Modeling Conference
The Lowell Milken Institute for Business Law and Policy hosted the Bankruptcy Success Modeling Conference in February 2013, sponsored by the UCLA-LoPucki Bankruptcy Research Database (BRD). The conference brought together leading bankruptcy scholars in order to begin developing empirical evidence on what causes reorganizations to succeed or fail. Conference participants shared finding and discussed the direction of future data collection and analysis, with the goal of creating a set of statistical models that can identify, predict and explain success and evaluate bankruptcy procedures.
---
The BRD was developed by Professor Lynn LoPucki and contains information on every large, public company bankruptcy filed in the United States since 1980. Professor LoPucki donated the research database to UCLA School of Law in December 2009, and it is available without charge to scholars throughout the world.
---
Thomas A. Kirschbaum Scholarships Awarded
Students Noah Metz '13 and Ryan J. Shumacher '14 are the inaugural recipients of the Thomas A. Kirschbaum Scholarships, which are awarded to students who demonstrate an interest in and an aptitude for studying tax law. The scholarship helps fund the recipients' education and also connects the recipients to potential mentors in the Los Angeles legal community. Noah and Ryan had the opportunity last year to meet with the Los Angeles Benefits and Compensation Group (LABCG), a group of 17 leading executive compensation and employee benefits attorneys. This year, students Ryan McKay Hicks '15 and Steve Serna '14 were chosen as Kirschbaum Scholarship recipients.
The scholarship was created to honor the life and work of Tom Kirschbaum, '77, who was widely recognized as one of California's leading tax, compensation and employee benefits lawyers. Established by Tom's friends, family and colleagues, the award annually recognizes a UCLA Law student or students who embody Tom's spirit and special qualities – a sharp intellect, sense of humor, passion for life and compassion for others.
---
Neil Netanel Featured Speaker at Endowed Lecture on Copyright
In November 2012, the law school hosted the 26th Annual Melville B. Nimmer Memorial Lecture, which commemorates the career of copyright authority and UCLA Professor Mel Nimmer with a discussion by a scholar advancing the field of copyright. This year's lecturer was Neil Netanel, Pete Kameron professor of law at UCLA Law. In his talk, titled "The Supreme Court Speaks Again: Copyright and the First Amendment after Golan v. Holder," he addressed the relationship between copyright and the First Amendment.
---
Business Law and Policy Professors Recognized for Excellence
Professor Stephen Bainbridge, the William D. Warren distinguished professor of law, was selected for the 2012 National Association of Corporate Directors (NACD) "Directorship 100." This is the third time he was included in the prestigious list of the most influential people in corporate governance and the boardroom. In addition, Professor Bainbridge's blog, ProfessorBainbridge.com, was selected for the fifth time as one of the top 100 legal blogs for 2012 by the editors of the ABA Journal. His blog was included in the publication's sixth annual "Blawg 100," a list of the best blogs about lawyers and the law.
---
Professor Kenneth Klee was named one of the top 10 insolvency lawyers in the world by Who's Who Legal. He is one of only five U.S. lawyers on the publication's 2012 international list of the best insolvency and restructuring lawyers.
---
Lowell Milken Institute Co-Hosts Inaugural NYU-UCLA Tax Policy Conference
Lowell Milken ('73), Dean Rachel Moran and Professors Eric Zolt and Kirk Stark represented UCLA at the inaugural NYU-UCLA Tax Policy Conference held in Los Angeles in October 2011. Sponsored by the MacArthur Foundation and the Lowell Milken Institute for Business Law and Policy, the conference brought together experts from two of the nation's strongest tax law faculties and focused on the tax policy implications of health care reform.
Panelists at the day-long conference discussed the history and politics of both taxation and the U.S. health care system, and discussed the ramifications of "Obamacare." They addressed questions of tax alternatives to fund health care reform, presented quantitative political science data, examined how other countries fund health care and health care policy and discussed the long-term fiscal outlook for health care policy, among other topics. The proceedings of the tax policy conference were published in the prestigious Tax Law Review.
The NYU-UCLA Tax Policy Conference rotates between Los Angeles and New York reaching two key hubs of business activity. The second conference was held in October 2012 in New York and focused on the 100th anniversary of the modern U.S. income tax. The joint annual conference provides a forum for leading scholars, policymakers and practitioners to offer expert perspectives on tax policy issues and options for reform from both a legal and economic perspective.
---
Vice Dean and Professor of Law Professor Steven Bank's new book, Anglo-American Corporate Taxation: Tracing the Roots of Common Approaches (Cambridge University Press, 2011), was profiled in Reid Thompson's and David Weisbach's "Corporate Tax Articles," 134 Tax Notes 1449, as one of the most notable corporate tax articles/books in 2011. Professor Bank presented "Does Law Provide the Foundation for Stock Market-Oriented Corporate Governance? The U.S. Mid-Twentieth-Century Equity Crunch"at the 2012 Annual Meeting of the Business History Conference, held in Philadelphia in March.
---
Professor Kenneth N. Klee took a six-month leave of absence from UCLA School of Law to represent Jefferson County, Alabama as the lead bankruptcy attorney in its Chapter 9 debt restructuring case, which is the largest municipal bankruptcy filing in United States history.
---
Security Pacific Bank Distinguished Professor of Law Lynn M. LoPucki is the principal investigator on grants from the National Conference of Bankruptcy Judges, the American Bankruptcy Institute and the Turnaround Management Association for operation of the UCLA-LoPucki Bankruptcy Research Database (with Joseph W. Doherty).
---
Eric Zolt, Michael H. Schill distinguished professor of law, is leading an effort to alter campaign financing. Through the new online platform Repledge (www.Repledge.com), Professor Zolt and cofounders Jonathan DiBenedetto, Robert Allen '93 and Noah Ornstein '12, are taking a fresh approach to getting money out of politics.
Repledge connects individuals who agree to transform their political contributions into charitable donations if a supporter of the opposing political candidate matches the gift. As Zolt notes, "It's Match.com for political opposites who would still like to support their candidate but are disappointed with the tremendous amount of funds going into campaign finances."
The idea, currently in beta testing, launches online fundraising drives in which Democratic and Republican contributions cancel each other out, with the money going to charity instead. If Repledge.com received pledges of $70,000 for Barack Obama and $60,000 for Mitt Romney, $120,000 would be directed toward charitable organizations, and the difference (in this case, $10,000) would be sent to the Obama campaign.
"Enough negative campaign ads and political mailers…the money can just be better spent for charitable purposes," Zolt says. "We think removing dollars from campaigns on a bipartisan basis makes sense in an election where more than $1 billion will be spent." Repledge, says its founders, offers a way to scale back the "arms race" of campaign financing. It has been gaining widespread attention, generating national press coverage in outlets including The Washington Post, California Watch and The Huffington Post.