Meet Our Fellows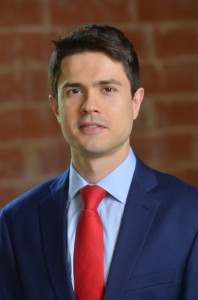 George S. Georgiev (2013 – 2015) has been appointed as a Law Teaching Fellow with the Lowell Milken Institute for Business Law and Policy and an Assistant Adjunct Professor at the UCLA School of Law. His primary areas of interest are corporate law, corporate governance, securities regulation, antitrust law and comparative law.
He received his J.D. from Yale Law School in 2007. During law school, he served on the Yale Journal of International Law and as a Yale College Teaching Fellow, and was awarded an Olin Summer Research Fellowship in Law, Economics and Public Policy and a Howard M. Holtzmann Fellowship. He also holds an M.A. in Economics from the University of Munich and a B.A., summa cum laude, in Economics and International Relations from Colgate University.
Prior to arriving at UCLA, he spent close to six years in private practice with Sullivan & Cromwell LLP and Clifford Chance LLP, working on securities offerings by corporations and governments across Europe, Africa and the Middle East, and on large cross-border M&A transactions for European and U.S. companies. He has also worked at the European Commission's Directorate General for Competition in Brussels focusing on antitrust investigations and at the European Court of Justice in Luxembourg.
His publications have appeared in the Yale Journal on Regulation, the Utah Law Review and the Yale Journal of International Law. His article "Contagious Efficiency: The Growing Reliance on U.S.-Style Antitrust Settlements in EU Law" won the 2008 Swope Antitrust Writing Prize for best paper on antitrust law by a current law student or recent graduate.
---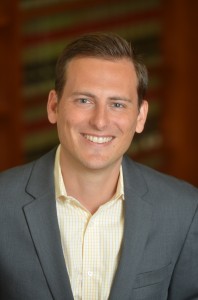 Brandon M. Weiss (2013 – 2015)
Brandon is a Clinical Teaching Fellow at UCLA School of Law and is affiliated with the Lowell Milken Institute for Law and Policy. Weiss works closely with Lowell Milken Institute faculty member Scott Cummings on issues related to community economic development, housing policy and public interest law. His teaching and research interests intersect with business law and policy in the areas of social entrepreneurship, affordable housing finance and transactional representation of nonprofits and other forms of social enterprise.
Weiss most recently practiced law at Bocarsly Emden Cowan Esmail & Arndt LLP, a boutique law firm in Los Angeles specializing in the acquisition, financing and development of affordable housing and community development projects, primarily in transactions involving the Federal Low-Income Housing Tax Credit program. Prior to joining Bocarsly Emden, he designed and implemented a legal project to preserve the affordability of at-risk subsidized housing in Los Angeles as part of the Community Development Project of Public Counsel Law Center.
Weiss graduated from Harvard Law School with honors. During his time at Harvard, he was Co-Editor-in-Chief of the Harvard Human Rights Journal and a student advocate with the Harvard Tenant Advocacy Project. He was awarded the Dean's Award for Community Leadership for his public service activities and upon graduation was awarded a Skadden Fellowship and a Maria, Gabriella & Robert A. Skirnick Public Interest Fellowship. Concurrently, Weiss earned an M.P.P. at the Harvard John F. Kennedy School of Government, with a focus on urban policy and housing finance. Prior to law school, he received his B.S. in Symbolic Systems from Stanford University.
---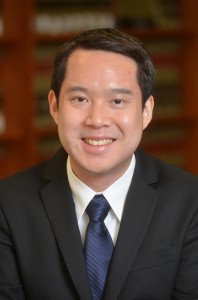 Alexander F. Wu (2013 – 2015) has been appointed a Law Teaching Fellow with the Lowell Milken Institute for Law and Business Policy and an Assistant Adjunct Professor at UCLA School of Law. His primary areas of interest are taxation (especially international and partnership taxation) and commercial law.
Wu received his A.B. in computer science from Harvard College in 2004, his M. Phil. in political science from Columbia University's Graduate School of Arts and Sciences in 2007, and his J.D. from Yale Law School in 2010. A member of the New York Bar, he was a tax attorney with the international law firm Cleary Gottlieb Steen & Hamilton LLP in New York, where his work focused on tax aspects of corporate restructurings and bankruptcies, mergers and acquisitions, private equity transactions, securities offerings and real estate investment entities.
Wu has written about technical terminations of partnership taxation in the Bloomberg BNA Tax Management Real Estate Journal, and his work on fiduciary duties in bankruptcy is published in the Yale Journal on Regulation. His article on international taxation, which compares international taxation with international regulatory regimes and discusses the implications of non-tax regulation for international tax policy analysis, is forthcoming in the Virginia Tax Review and Tax Notes International.