Meet Our Fellows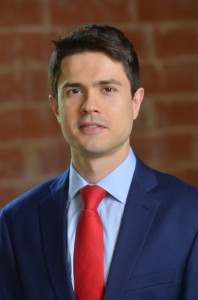 George S. Georgiev (2013 – 2016) is a Visiting Assistant Professor and Lowell Milken Business Law & Policy Fellow at UCLA School of Law. His primary teaching and research interests reside in the areas of corporate law, corporate governance, securities regulation, antitrust law, and comparative business law. At UCLA, he teaches doctrinal courses, such as Corporate Governance, and transactional courses, such as Corporate Finance Transactions and M&A Transaction Planning.
Professor Georgiev received his J.D. from Yale Law School in 2007. During law school, he served on the Yale Journal of International Law and as a Yale College Teaching Fellow, and was awarded an Olin Summer Research Fellowship in Law, Economics, and Public Policy and a Howard M. Holtzmann Fellowship. He also holds an M.A. in Economics from the University of Munich and a B.A., summa cum laude, in Economics and International Relations from Colgate University.
Prior to arriving at UCLA, Professor Georgiev spent close to six years in private practice with Sullivan & Cromwell LLP and Clifford Chance LLP, where he worked on numerous precedent-setting securities offerings and other financing transactions for corporations and sovereigns across Europe, Africa, and the Middle East, and on large cross-border M&A transactions for European and U.S. companies. He has also worked at the European Commission's antitrust division in Brussels and at the European Court of Justice in Luxembourg.
Professor Georgiev's research appears in the Yale Journal on Regulation, the Utah Law Review, the Yale Journal of International Law, and UCLA Law Review, among others. His article "Contagious Efficiency: The Growing Reliance on U.S.-Style Antitrust Settlements in EU Law" won the 2008 Swope Antitrust Writing Prize. His current work examines the regulatory treatment of large public companies by the securities laws and the SEC.
---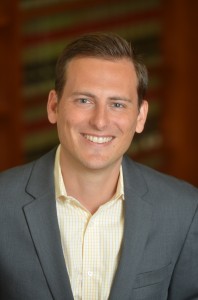 Brandon M. Weiss (2013 – 2016)
Brandon Weiss is a Visiting Assistant Professor and Lowell Milken Institute for Business Law & Policy Fellow. His research engages the intersection of housing, economic mobility, and government intervention, with a particular focus on privatization, public-private partnerships, and federal housing policy. Weiss teaches courses in areas related to community economic development, social entrepreneurship, housing, real estate, and business transactions.
Weiss most recently practiced law at Bocarsly Emden Cowan Esmail & Arndt LLP, a boutique firm in Los Angeles that specializes in the acquisition, finance, and development of affordable housing and community development projects, primarily in transactions involving the federal Low-Income Housing Tax Credit program. Prior to that, he designed and implemented a legal project to preserve the affordability of at-risk subsidized housing in Los Angeles as a Skadden Fellow at Public Counsel Law Center.
Weiss graduated from Harvard Law School, where he was Co-Editor-in-Chief of the Harvard Human Rights Journal and a student advocate with the Harvard Tenant Advocacy Project. During law school, he worked at Greater Boston Legal Services, the U.S. Department of Justice (Tax Division), the National Law Center on Homelessness & Poverty, and Goulston & Storrs, LLP. Upon graduation, he was awarded the Dean's Award for Community Leadership and a Maria, Gabriella & Robert A. Skirnick Public Interest Fellowship. Concurrently, Weiss earned an M.P.P. at the Harvard John F. Kennedy School of Government, with a focus on urban policy and housing finance. Prior to law school, he received his B.S. in Symbolic Systems from Stanford University, where he graduated Phi Beta Kappa, was awarded the Goodman Endowed Fellowship in Government, and served as an editor of multiple publications.
Weiss currently serves as an editor of the Journal of Affordable Housing and Community Development Law, as a member of the Board of Directors of Esperanza Community Housing Corporation, and as co-chair of the Legal Educators Committee of the ABA Forum on Affordable Housing and Community Development Law. He is also an affiliated faculty member with the UCLA Ziman Center for Real Estate.