Does 'Two and Twenty' Have A Future?
Confronting low returns, private funds and their investors must reassess the basic fee structure that has served fund managers well but has been challenged by investors who see the structure as antithetical to an alignment of interests between the fund manager and the fund investor.  What are the forces changing the structure and how will the advisors to funds and investors modify the structure in order to satisfy their respective clients in a low growth environment?
In addition, the Conference will include an update on current enforcement issues for private funds.
Conference speakers will include fund managers, investors and legal advisors to each.  Please plan to join your colleagues for an interesting morning and lunch.
Keynote Speaker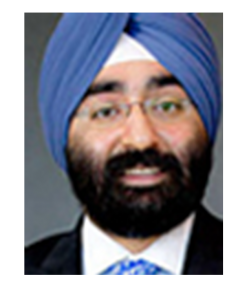 Jagdeep Bachher, Chief Investment Officer of the UC Regents
Jagdeep Singh Bachher is responsible for managing the UC pension, endowment, short-term, and total-return investment pools which total almost $100 billion. He reports directly to the Board of Regents on investment matters and the chief financial officer on administrative issues related to managing a group of more than 60 investment professionals and staff. 
Conference Agenda: May 18, 2017
Check back soon for the Conference Agenda.
Directions and Parking
The 2017 Private Fund Conference will be held at:
UCLA School of Law
385 Charles E. Young Drive East
Los Angeles, CA 90095-1476
For directions, please refer to the UCLA Campus map. It identifies directions to UCLA School of Law and relevant parking locations.
We recommend that you allow 15 minutes for parking.
Other parking options can be found on our website.
Lodging Information:
Hilgard House Hotel

927 Hilgard Avenue

Los Angeles, CA 90024

Reservations: 800-826-3934

(t) (310) 208-3945

(f) (310) 208-1972

www.hilgardhouse.com
W Hotel

930 Hilgard Ave.

Los Angeles, CA 90024

(t) (310) 208-8765

(f) (310) 824-0355

www.wlosangeles.com 
MCLE Credits Will Be Available.